A parent-child reading party themed on "Revolutionary Classics Never Fade Away" was held on April 23 at the Beijing Chenjinglun High School (BJCJL), as one of the publicity and education activities held to celebrate the centenary of the founding of the Communist Party of China (CPC).
Hosted by the All-China Women's Federation, organized by the China Children and Teenagers' Fund the BJCJL, and broadcast on CCTV-1, the event was designed to further cement efforts to boost the family-based construction which focuses on family education and traditions, and to encourage teenagers and children to learn more about the history of the Chinese revolution.
To enlarge the public influence of the activity across the country, the event also passed the baton to the next city, Shanghai, along with blessings for the 100th anniversary of the founding of the CPC from the families participating in the Beijing gathering.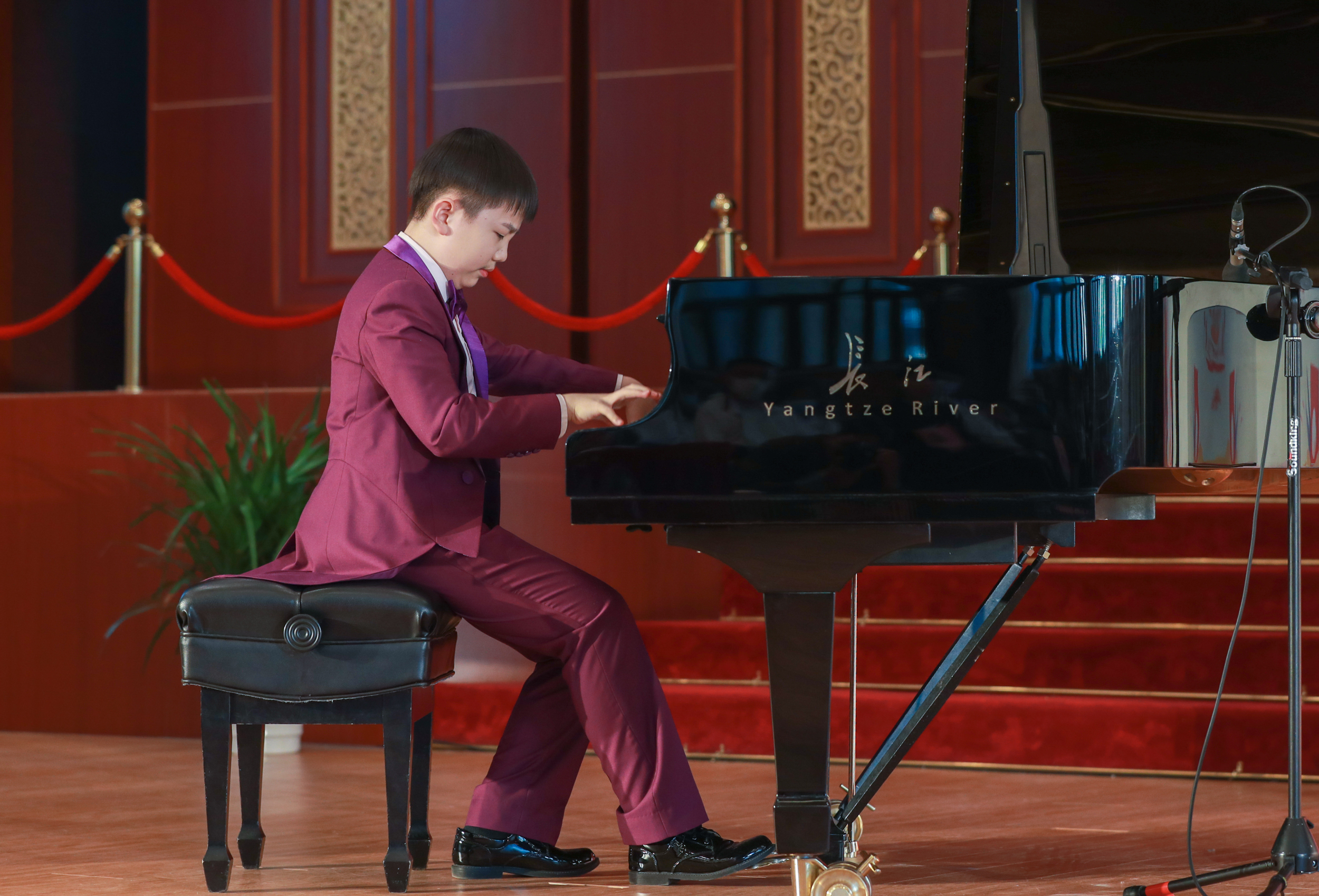 Pan Yunyi, a student of Parsons Music, performs a piano solo of Me and My Country on April 23 at the assembly hall of Beijing Chenjinglun High School.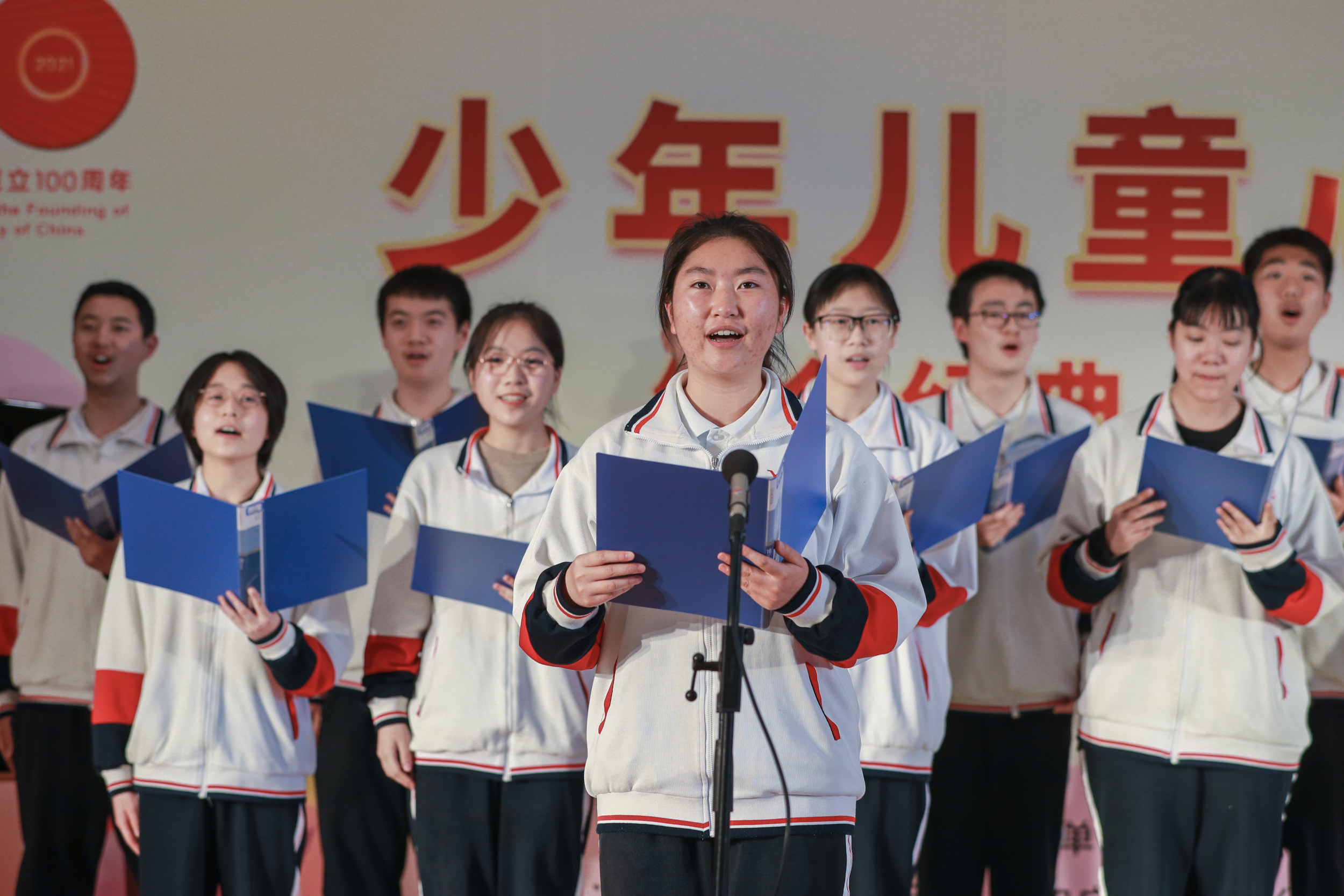 Students of Beijing Chenjinglun High School declaim a classic revolutionary-themed work named Qing-Chun-Wan-Sui (or Ode to Youth) on April 23.
Members of Beijing Angel Choir sing Follow the Leadership of the CPC on April 23.
The reading party was divided into diverse programs including art and cultural performances prepared by children and teenagers such as piano playing, literary recitations and chorus shows. Five local families recommended books themed on the Chinese revolution at the event, and called on more families to study revolutionary history and review the remarkable journey of China in the past century.
A school girl talks about her understanding on the classic revolutionary-themed works at a sharing session of the party on April 23.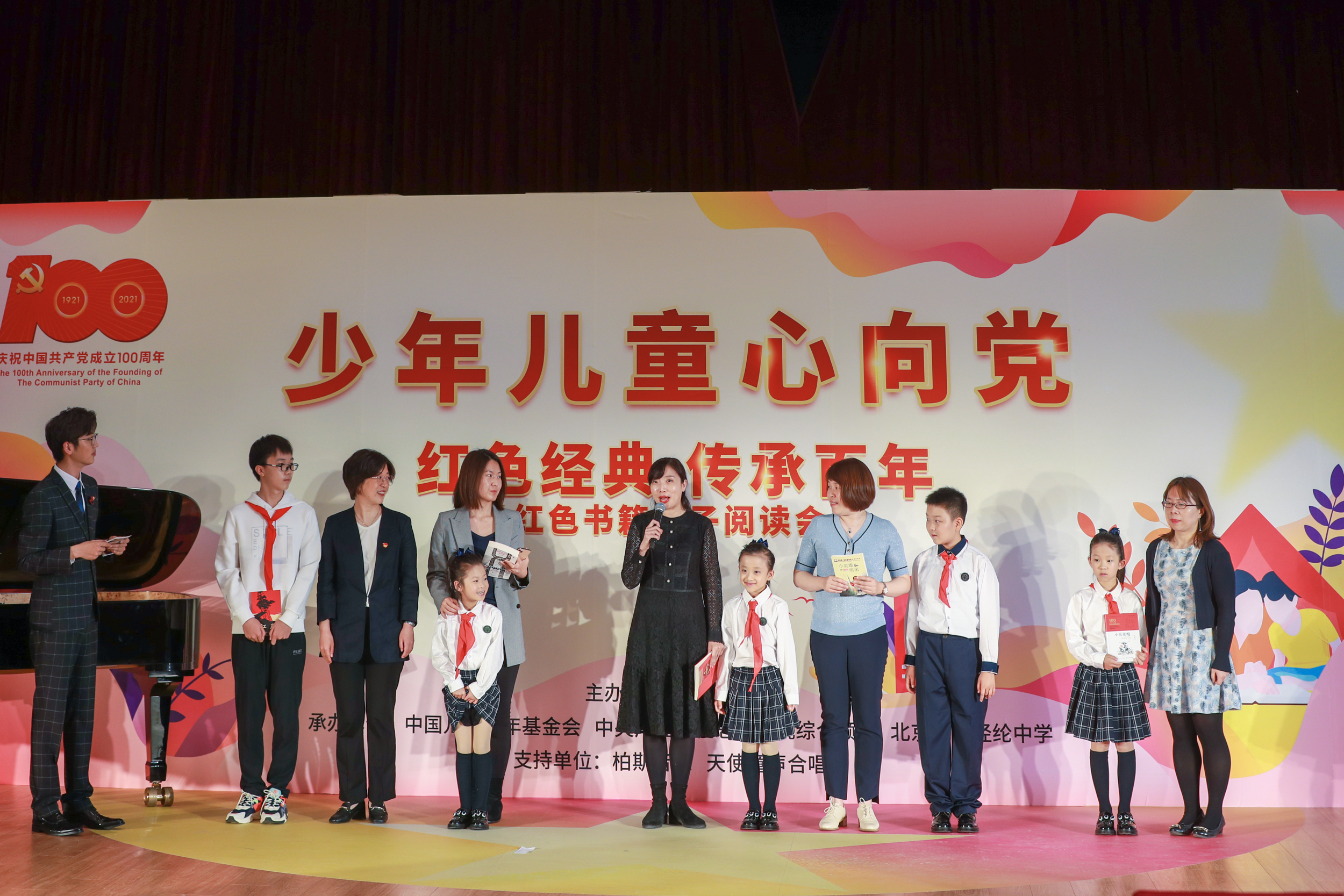 Beijing's family representatives are invited to recommend their favorite revolutionary classics and share their understandings on April 23. A parent (C) speaks at the gathering.
At the event, other families also took an active part in sharing and reading excerpts from their favorable revolutionary classics.
The featured activities to encourage the younger generation to reflect the achievements made by the CPC in the past century and celebrate the centenary of the founding of the CPC will also take the spotlight in Shanghai and Shenzhen cities, and Jiangxi, Guizhou, Shaanxi, Hebei and Hubei provinces.
Share to: