On December 26, the "Future Family Education Program" parent-child reading seminar and project summary meeting co-sponsored by China Children and Teenagers' Fund, China Children's Center, National Library and Tomorrow Advancing Life Group was held in the Classics Museum The hall is held.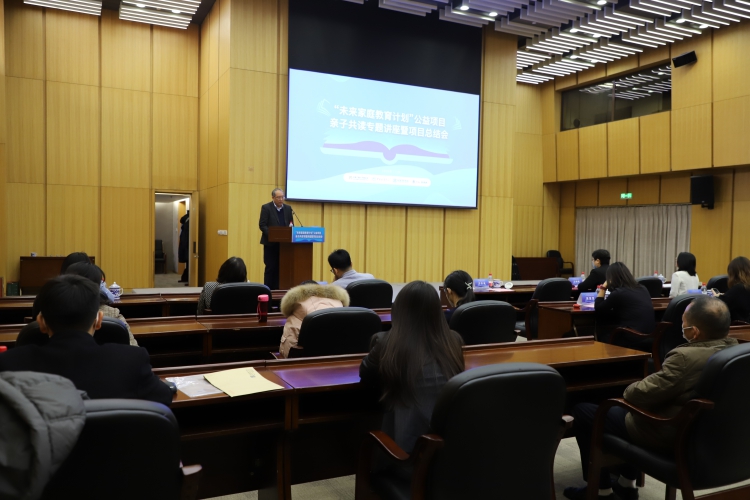 The family is the first classroom in life, and the parents are the children's first teachers. Since the 18th National Congress of the Communist Party of China, the Party Central Committee with Comrade Xi Jinping at the core has attached great importance to family education and family civilization construction. In 2018, China Children and Teenagers' Fund and Tomorrow Advancing Life Group jointly launched the "Future Family Education Plan" charity project, which received strong support from China Children's Center. The project is guided by Lide Shuren, with parent-child reading as the key implementation content. It explores the establishment of a series of activities by launching "parent-child reading family education tour", donating to build "parent-child reading hall", and holding "parent-child original story contest". Social organizations, caring enterprises, expert teams, and volunteers jointly serve the social cooperative work mechanism of family education, providing more diverse and targeted guidance services for family education.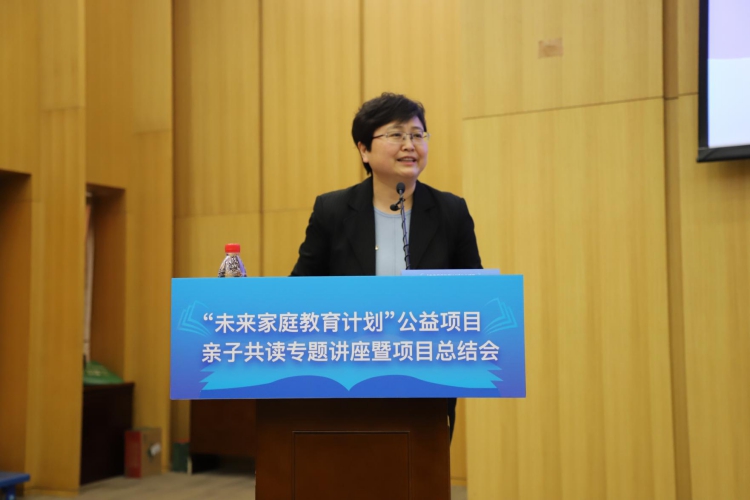 Wang Haijing, deputy secretary-general of the China Children and Teenagers' Fund, said in his speech that the development of family parent-child reading is an effective carrier to cultivate good reading habits, enlighten life wisdom, and nourish abundance of righteousness. It also enhances the emotional exchanges between parents and children and creates a good family atmosphere. Promote an effective form of family education. As a public welfare organization serving children and adolescents, the China Children and Teenagers' Fund will be guided by Xi Jinping's new era of socialism with Chinese characteristics, based on the political heights of cultivating newcomers in the era of national rejuvenation, and focusing on the fundamental task of "providing morality and fostering people". Advocating parent-child co-reading is the entry point to promote the development of children's education and build a good family style, and make unremitting efforts and due contributions to promoting the construction of scholarly families, scholarly society, and scholarly China.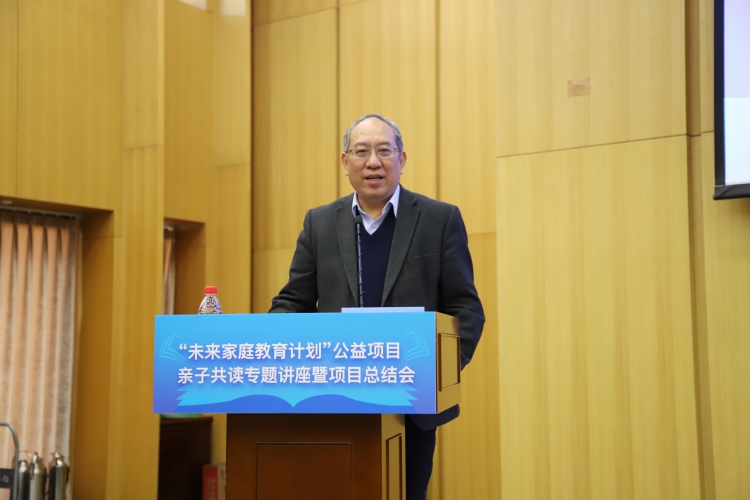 Wang Dongbo, deputy director of the National Library of China, said that cultivating today's children is cultivating the creators of the motherland's tomorrow. The National Library has always attached importance to minors' reading activities and social education, and is willing to work with all sectors of society to build a scholarly family. Create a new style of socialist family civilization that is patriotic, loves home, and builds and shares together, and contributes to and contributes.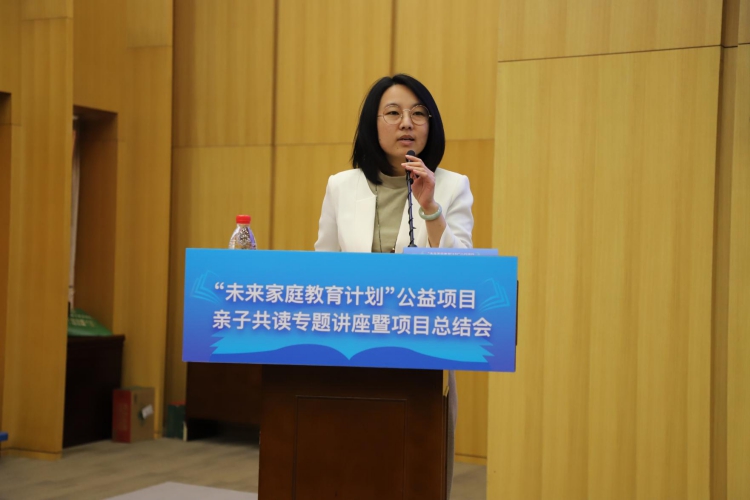 Qin Luxiao, Deputy Secretary-General of the Tomorrow Advancing Life Charity Foundation, said that as a science and technology education company, Tomorrow Advancing Life has been exploring for many years how to use high-quality companionship, scientific parenthood and cutting-edge educational concepts to guide children's healthy and comprehensive growth and train them. The ability to benefit a lifetime. Tomorrow Advancing Life hopes that through the "Future Family Education Plan", family education, school education and social education are combined to continue to enhance the "parental power" of parents, so that more children have a better future.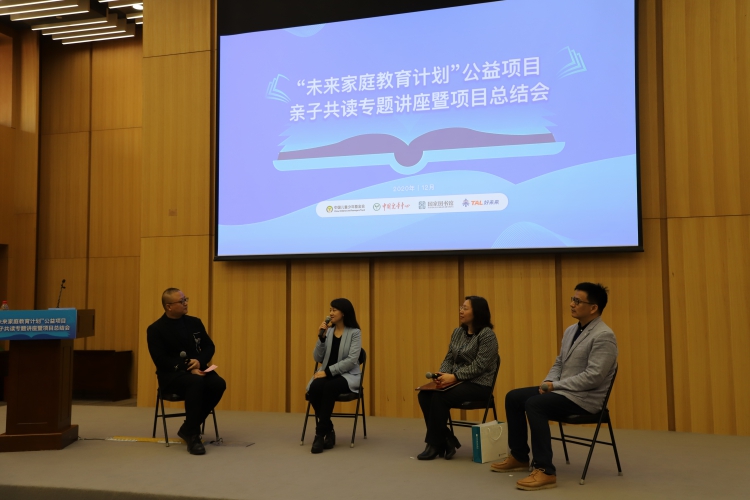 Li Xiaoming, curator of the Children's Library of the National Library of China, Wang Lei, director of the Children's Literature Education Research Base of Capital Normal University, and Li Yiman, an expert on parent-child reading guidance and Beijing's first gold medal reading promoter, participated in the expert interview session, sharing parent-child sharing from both theoretical and practical aspects. Reading and family education experience. Afterwards, Teacher Li Yiman gave a special lecture on "Understanding the Laws, Knowing the Priorities, and Having Methods-Working with Children to Cope with Future Reading Challenges". Emphasizing that "reading together" is equal to ideas plus methods, equal to companionship plus training. Facing the challenges of fragmented reading today, carrying out parent-child reading can cultivate reading habits when children are young, close parent-child relationships, and promote learning and increase knowledge through enriched reading , Calling on parents and friends to be a lifelong learner through parent-child sharing.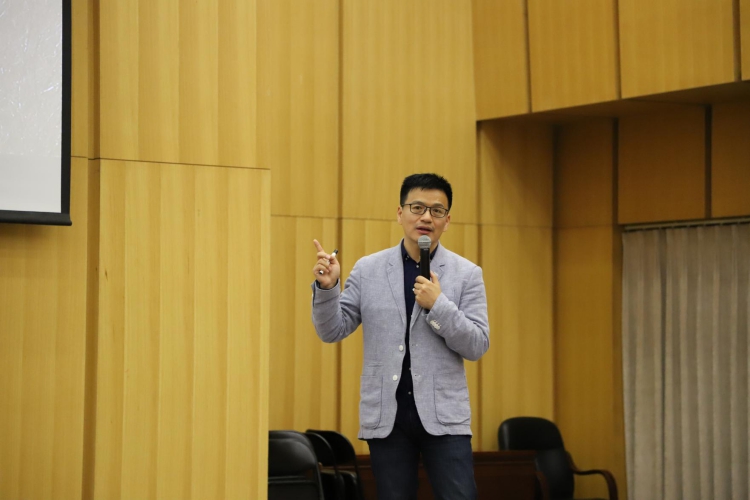 Since 2018, the "Future Family Education Plan" charity project has donated 16 parent-child reading halls in Gansu, Xinjiang, Inner Mongolia, Sichuan, Guizhou, Jiangsu and other places, and organized well-known domestic experts to carry out 26 parent-child family education national tours. Speak, collect more than 1,200 parent-child stories. In 2020, under the normalized situation of epidemic prevention and control, the project will organize cloud lecture activities through online and offline integration, and continue to spread scientific reading concepts to families and teach practical reading knowledge. Up to now, the project has covered more than 20 provinces (regions and cities) across the country, benefiting tens of thousands of families, and more than 100 off-campus education units have actively participated.
Share to: