On December 23, the China Children and Teenagers' Fund, Beike Financial Services and Beike Charity held a donation ceremony for the "Beike Community Funding Program" in Beijing.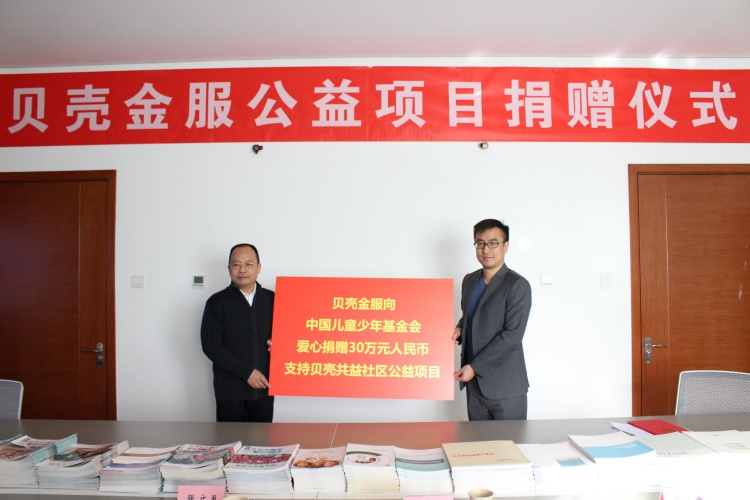 The "Beike Common Benefit Community Funding Program" initiated by the China Children and Teenagers' Fund in collaboration with Beike Charity will receive funding from Beike Charity and Beike Financial Services every year to support the innovation of community children's charity and the creation of community influence, thereby promoting the community The development and practice of public welfare. In this donation activity, Beike Financial donated 300,000 yuan.
At the donation ceremony, Zhu Xisheng, vice chairman and secretary-general of the China Children and Teenagers' Fund, said: "Community governance is the most basic unit and the most basic method of social governance. Strengthening the construction of the community governance system requires the use of the government, enterprises, and all sectors of society. Role. China Children and Teenagers' Fund has accumulated a deep community foundation and resources. This time, the Beike Charity Foundation and Beike Financial Services will jointly promote the "Beike Common Benefit Community Funding Program", which will gather more professional forces and help through public welfare. Community development."
Xu Ziyue, deputy general manager of Beike Financial, said: "The past public welfare practices of Beike Financial are mainly in the field of education and assistance for children in difficulties. The next step will be to cooperate with Beike Foundation to expand to more community public welfare projects, such as the popularization of financial security knowledge, Children's financial education, etc. In the future, I hope to cooperate more deeply with the China Children and Teenagers' Fund, leverage the advantages of both parties, and lead more people to pay attention to children and community life issues.
Beijing Beike Charity Foundation, as a non-public fundraising foundation initiated by Beike Search for Housing, relies on Beike's and Lianjia's long-term and deep community experience, leverages the advantages of Beike's platform and its many partners' offline stores, and promotes community charity organizations and offline stores. The linkage of stores deepens the connection with residents.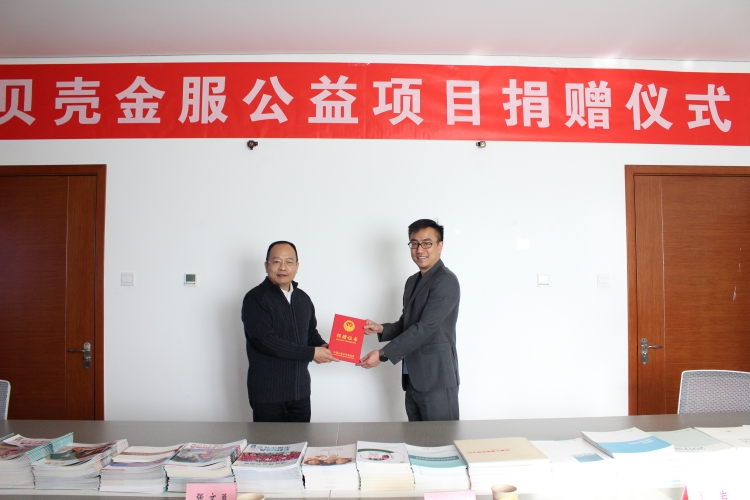 In order to implement the State Council's "Opinions on Strengthening and Improving Urban and Rural Community Governance", to leverage the advantages of government, enterprises, and social forces in coordinated governance, and to explore the practical experience of social organizations linking caring companies to participate in community governance, in September 2020, China Children and Teenagers' Fund and Beike Charity initiated the "Beike Common Benefit Community Funding Program", selected potential community charity organizations as funding targets, supported and encouraged community social organizations to use their own resources, solve local community problems through effective ways, and commit to innovative practices and community influence in the community charity field Force build.
Share to: