"It's a really wonderful experience to accompany a flower blooming," volunteer Yu Yaobo said, and their story is just a little bit of Canruo Xinghe's "Companion of Spring Buds"...
On December 8th, the "Actors Alliance" 2019 Charity Ceremony sponsored by Phoenix.com and hosted by Phoenix.com was held in Beijing. The "Spring Buds Companion" project initiated by China Children and Teenagers' Fund was awarded the top ten charity projects of the year.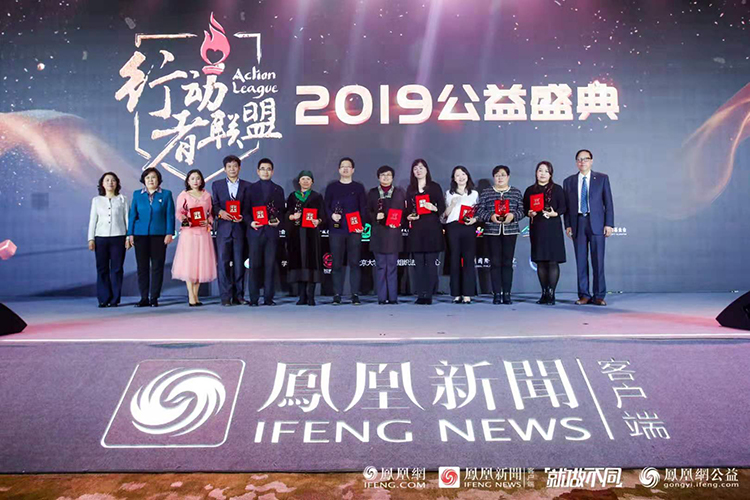 At the award ceremony, Wang Haijing, deputy secretary general of the China Children and Teenagers' Fund, delivered a speech on behalf of the top ten award-winning projects. "We know that this honor is hard-won. It belongs to all institutions and colleagues who are dedicated to public welfare. Forget the beginning, keep the mission in mind, and deliver more warmth and kindness to the society. "
This warmth comes from the noble humanity care, from a time node 30 years ago.
The "Spring Buds Companionship" project is part of the "Spring Bud Project." In 1989, the China Children and Teenagers' Fund launched the "Spring Bud Project". For 30 years, its content and form have continued to innovate and develop. From the initial funding of compulsory education to poor girls to school, it expanded to support high school and college poor girls; from funding for girls to training for spring bud teachers, to vocational education and protection for girls.
In recent years, in response to the situation of rural left-behind girls facing parental care and lack of family education, the "Spring Buds Companion" project has been launched to support academic studies and provide specialization in self-cognition, interpersonal relationships, emotional management, and future planning, systematic education and guidance.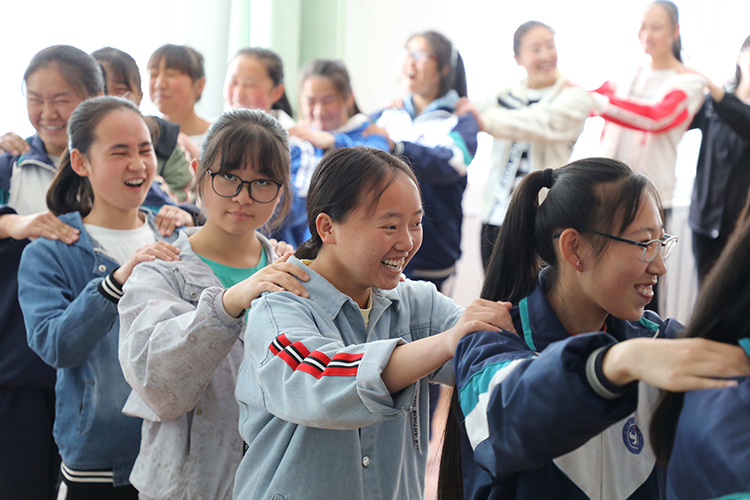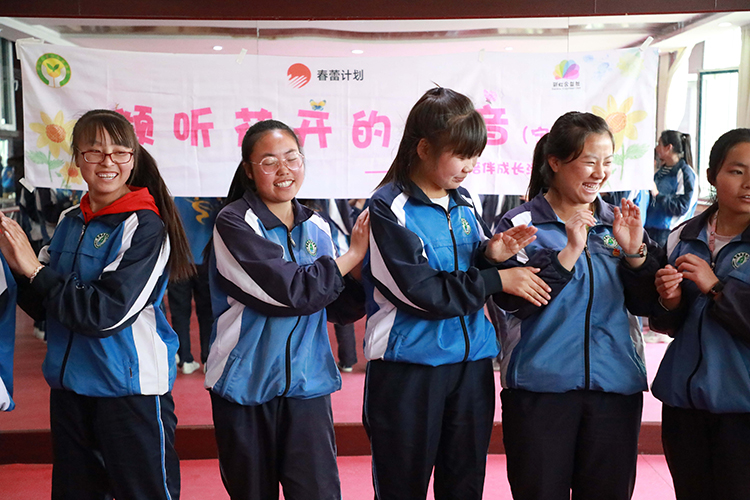 Taking the girl's psychological needs and spiritual growth as the starting point, she will invite professionals and caring volunteers into the homes, communities, and schools of the "Spring Bud Girl" by joining social work organizations across the country to help them stimulate their inner driving force, create self-esteem, self-confidence, self-reliance and self-reliance will promote the healthy growth of girls and give them the courage to create a better future.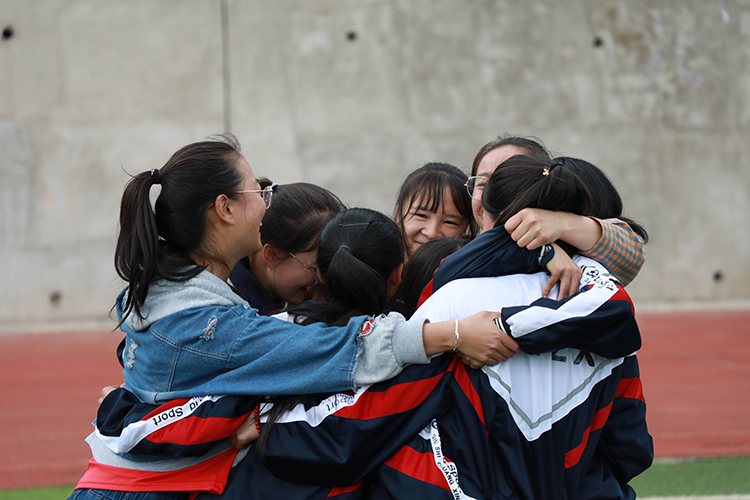 Ma Lanhua (pseudonym)'s father has been dead for three years, and she feels lonely facing the important life node of the college entrance examination. She used her cell phone to connect with her peers again:
"Can you see the stars there?"
"Yes, a lot, it's bright."
"I'm about to go to the college entrance examination. I always think of my dad lately. I'm sad, lonely, and confused."
"Dad is looking at you in the sky. I hope you can get into college and be self-reliant, so that he can rest assured."
"I feel better when I say it. I disturb my sister so late."
"It doesn't matter, my sister is always there. Don't feel lonely."
Like many nights, in the quiet and quiet playground, in the brightly lit classroom, between the exam preparations, Ma Lanhua can always get comfort in such exchanges. This "along the way" sister Yu Yaobo is a volunteer accompanied by "Spring Bud". Every night before the college entrance examination, she sends greetings to Ma Lanhua:
"Relax, good night."
"I'll sleep well and continue to cheer tomorrow!"
It is such a simple word, which gives children such as Ma Lanhua tremendous strength and emotional support, allowing them to gain the courage to move forward in difficult times.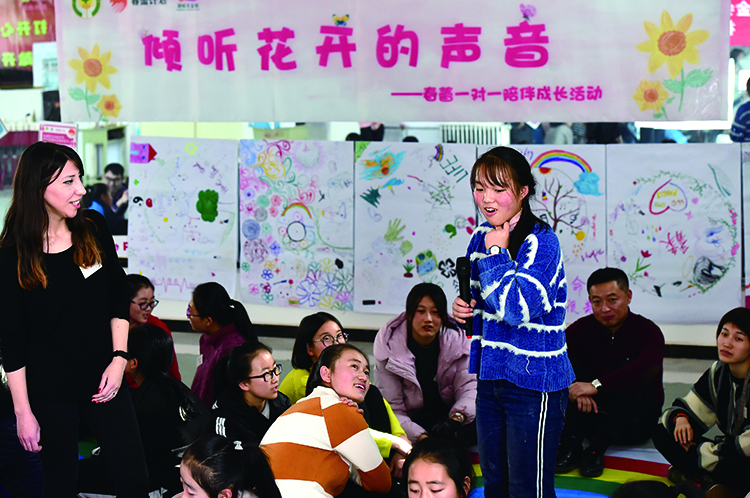 I remember painting the tree of life for the first time, and Ma Lanhua only drew a withered branch, which was her true inner portrayal as an orphan. When she introduced herself to new classmates on the first day of college registration, she drew her own tree of life again, full of vitality and leafy foliage. "Thank "Spring Bud Project" for the care and care that accompanied me, let me walk out of autism, embrace the sunshine of life, and believe that I can also walk out of my brilliant life." This is the heartfelt voice of being a "Spring Bud Companion" recipient.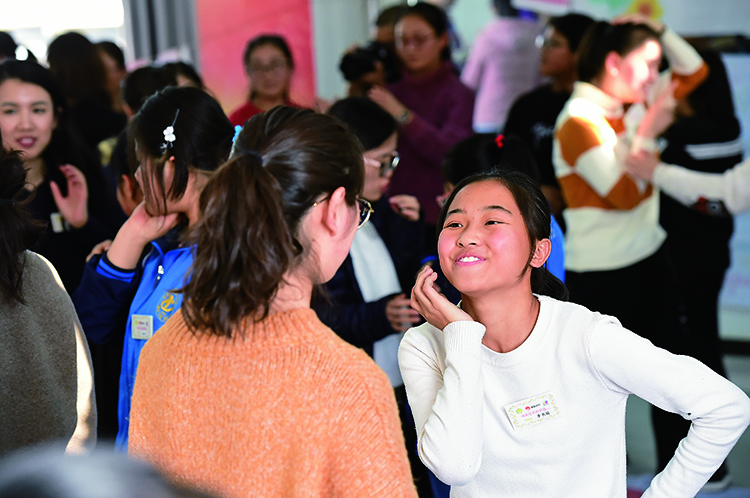 "Thank you for being accompanied by Spring Bud for giving us the opportunity and fate to grow together. The special group of Spring Bud girls has more troubles growing up. "Spring Bud Companion" allows more loving volunteers to use the Internet to enter the learning and life of Spring Bud girls and guide They grow up and hope more people will join in. "Yu Yaobo said.
As of August 2019, the "Spring Bud Companion" project has received a total of 2,289,934 donations, with a total of 71,617,981 yuan, and provided 27,644 Spring Bud girls with academic assistance and spiritual growth companionship education.
There are also thousands of stories about Yu Yaobo and Ma Lanhua. The ordinary and heartwarming moments in "Spring Bud Companion" are endless. They work hard to bloom and develop the most beautiful appearance.
Share to: