On December 12, under the guidance of the All China Women's Federation, the launching ceremony of the "Compulsory Course for Growth-" Life Care "charity project initiated by China Children and Teenagers Fund and Beijing Yingke Law Firm was held in Beijing. Other forms help young children to establish a correct outlook on life, outlook on life and values, strengthen the legal education of minors, and prevent and reduce the occurrence of violence by minors. Zhao Wen, secretary of the All-China Women's Federation Secretariat, attended the event.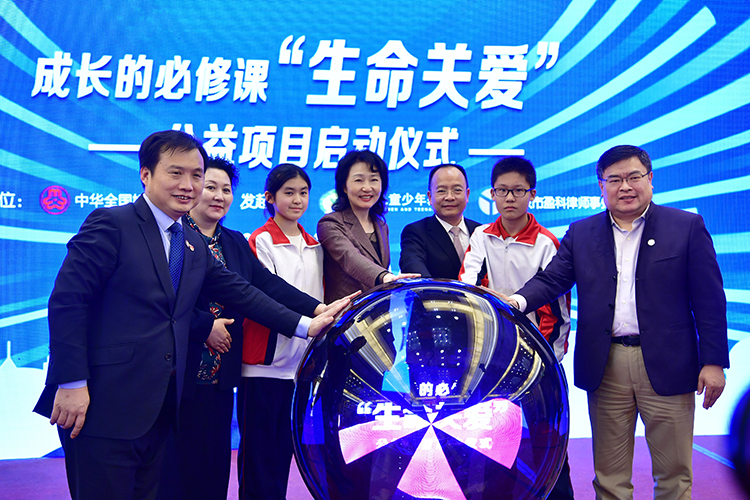 In his speech, Zhu Xisheng, secretary general of the China Children and Teenagers' Fund, pointed out that respect for life, caring for life, and understanding the value of life are compulsory courses in the growth of each child's life, and are the basis for building people and becoming talents. Although the growth environment of minors in China is generally better, the indifference of life and crimes exposed by minors are shocking. School bullying, theft, robbery, sexual assault on girls and other incidents occur frequently, and juvenile delinquency and violence Transformation has become an unavoidable social problem. Therefore, minors must receive legal education and build a "trinity" legal education system for parents, schools, and society. The "Life Care" charity project is based on the common aspirations of the China Children and Teenagers' Fund and Yingke Law Firm for the healthy growth of minors, and is based on Yingke Law Firm's outstanding public welfare practices in related fields. The spirit of the Fourth Plenary Session is an important entry point for joint participation in social governance.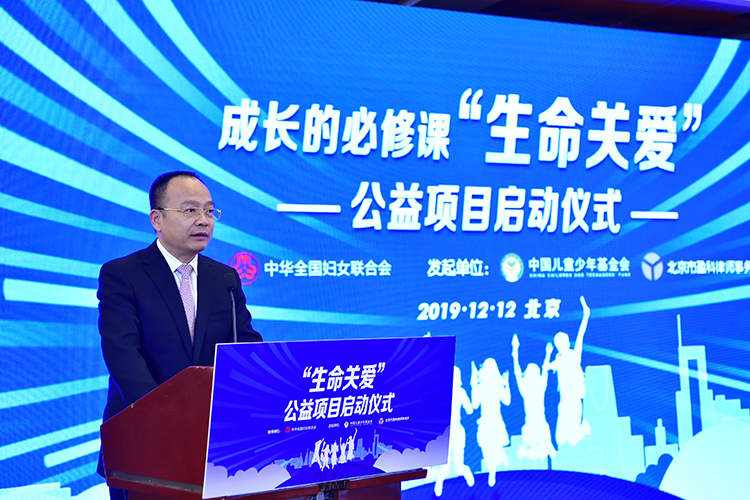 Ying Xiangmei, founding partner, director and director of the Global Board of Directors of Yingke Law Firm, stated in his speech that Yingke, as the largest law firm in Asia, has always earnestly fulfilled its corporate social responsibility, actively carried out public welfare services, and continuously expanded the influence of the Yingke lecture hall To expand the depth and breadth of legal services. This time, Yingke donated 3 million yuan and co-sponsored the "Life Care" project with the China Children and Teenagers' Fund. It will organize and launch nearly 10,000 lawyers from 72 branches across the country to volunteer to participate in the project. Children and young people provide free services to establish a life view, a law view, and prevent bullying on campus.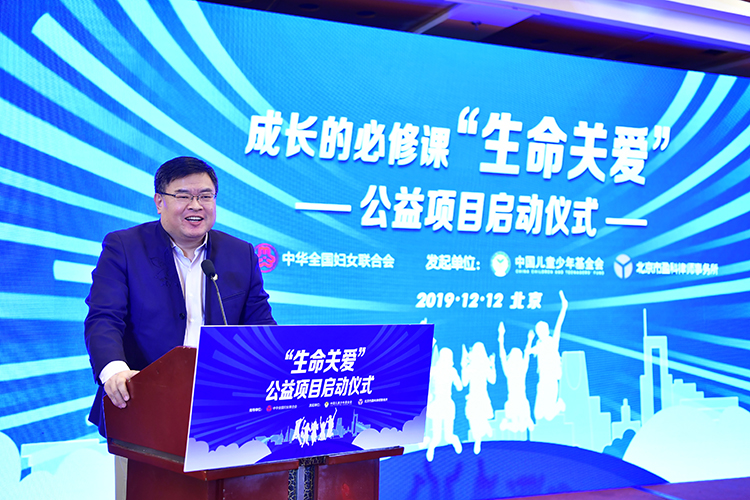 At the launching ceremony, Zhao Wen accepted the donation of Yingke Law Firm on behalf of the China Children and Teenagers' Fund, and issued a certificate. Zhao Wen, Zhu Xisheng, Mei Xiangrong, some executives of Yingke Law Firm and student representatives jointly launched the "Life Care" project.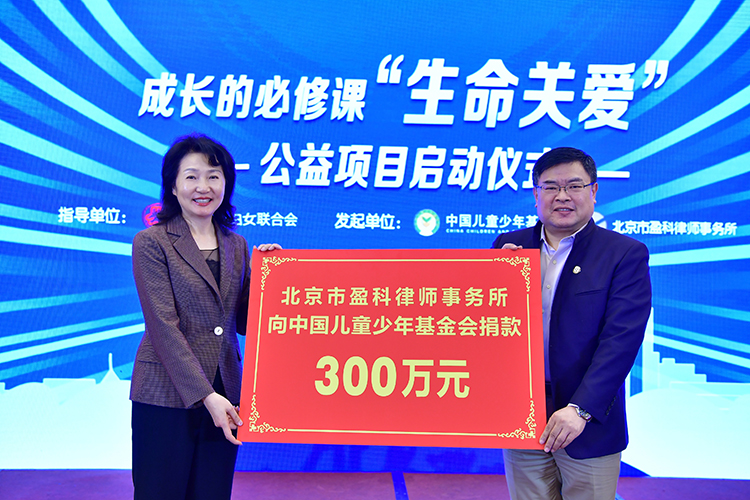 The specific implementation of the project includes: First, life care education. We will walk into campuses, communities, and families around the world to conduct special education such as life education, psychological education, anti-bullying education, safety education, legal education, and family education; Second, legal support services. Organize a team of professional lawyers and volunteers to provide legal support and psychological assistance to the children and their families who have suffered abuses; Third, psychological care services. Organize a team of psychologists to provide psychological care and counseling to children and young people who have suffered violations or behavior problems; Fourth, prevent sexual assault on girls and protect the rights and interests of girls. The lawyer volunteer team provides legal support for this public welfare project, focusing on services related to preventing sexual assault of girls and protecting girls' personal rights. In the next five years, the project is planned to reach 1,000 primary and secondary schools nationwide, and it is expected that 1 million primary and secondary students and their families will benefit from it.
Yingke Law Firm has accumulated rich work experience in the prevention of juvenile delinquency and protection of juveniles and children, laying a solid foundation for the development of the "Life Care" charity project. Since 2013, the law firm has set up a public welfare team of lawyers serving young people. It has volunteered to handle 316 campus cases. It has conducted in-depth education in 146 primary and secondary schools, trained more than 190,000 parents and 36,000 teachers, benefiting 18.7 children Ten thousand people.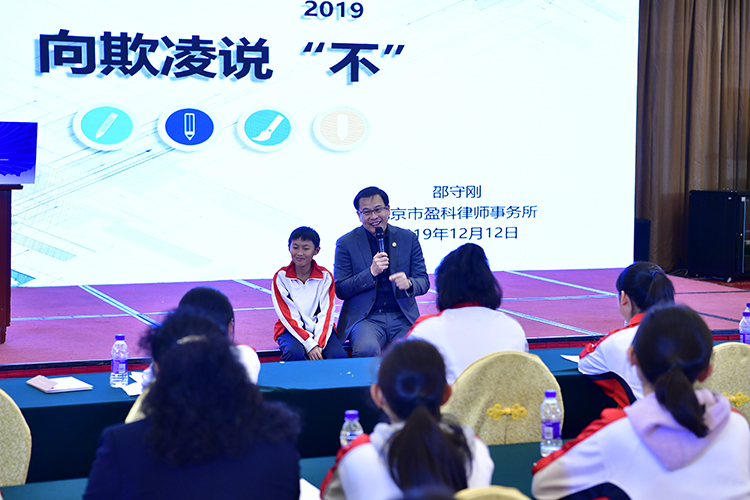 Attorney Shao Shougang of Yingke Qingdao Law Firm shared his deep feelings on anti-bullying public welfare training. He appealed that in the face of student bullying, legal persons should resolutely stand up and says "No". In addition, the government, schools, families, and society should work together to further broaden and extend the chain of work, and truly integrate the prevention, treatment, and repair of bullying in students.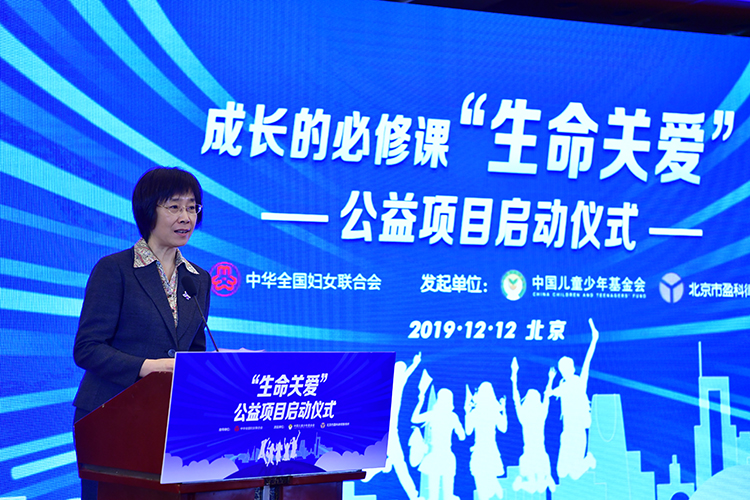 At the launching ceremony, Kou Yi, a standing director of the Chinese Society of Social Psychology and a professor at the School of Psychology of Beijing Normal University, was a representative of psychologists, explaining from a practical perspective how teachers and parents should give children more help in terms of life education and mental health. Sun Yu, principal of Yiyang Road Primary School, Qingdao City, Shandong Province, introduced the school's responsibility and role in preventing bullying on campus. Student representatives from Qingdao Huaxia Vocational School in Shandong Province shared their changes in campus bullying after receiving Yingke's training, and their experiences in combating campus bullying.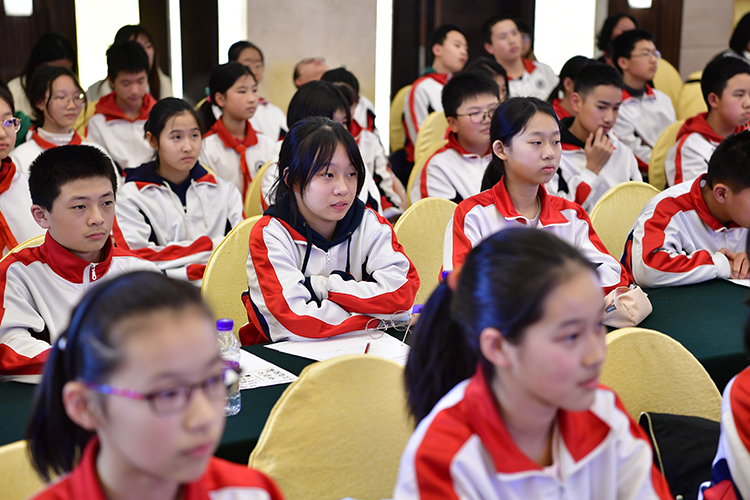 After the launching ceremony, Mr. Shao Shougang gave a lively open anti-school bullying course to teachers and students and parents representatives of Beijing 171 Middle School, and answered on-site specific questions about bullying on campus.
Share to: