On December 12, the "Spring Bud Project" organized by China Children and Teenagers' Fund and China Salt Group visited Yichuan and was successfully held in Yichuan Junior High School.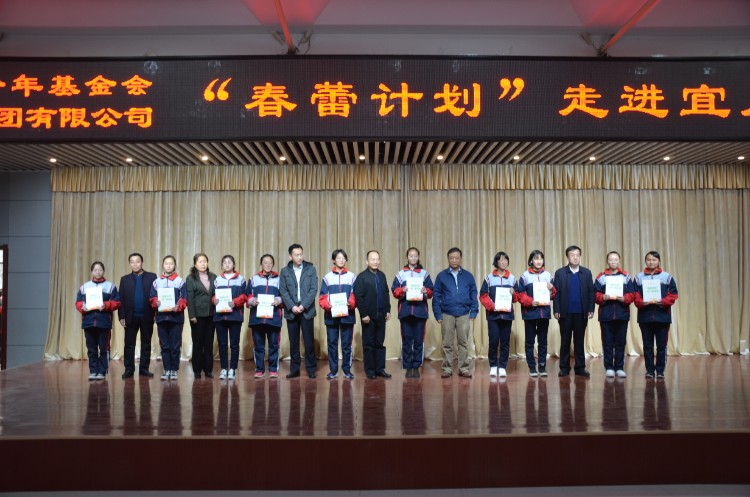 Zhu Xisheng, Secretary General of China Children and Teenagers' Fund, Li Yaoqiang, Party Secretary and Chairman of China Salt Industry Group Co., Ltd., Zuo Huaili, Secretary of Yichuan County Party Committee, Wang Yaling, Chairman of Yan'an Women's Federation, and relevant leaders of Yichuan County government, and some elementary and middle school students in Yichuan County Teacher representatives attended the event. China Children and Teenagers' Fund joined hands with China Salt Industry Group Co., Ltd. to donate RMB 1.6045 million worth of love materials to Yichuan, and will continue to carry out social practice actions based on research, carrier-focused educational dreams, and girls Public welfare projects such as safety and health actions focusing on protection, and hand-in-hand growth actions in the form of pairing assistance, integrate people into ideological and moral education, cultural knowledge education, and social practice education during the implementation process, and guide the broad "Spring Bud Girls" are self-reliant, study hard, and continue to grow into newcomers of the era who can take on the great cause of national rejuvenation.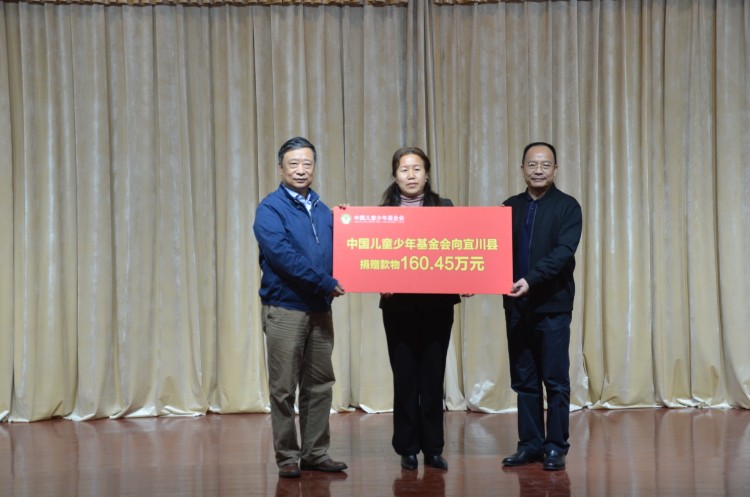 Zhu Xisheng, Secretary General of the China Children and Teenagers' Fund, pointed out in his speech that the "Spring Buds Plan" has always been guided by the promotion of the core values ​​of socialism to promote the comprehensive development of girls, and to do good in accordance with regulations to pave the way for poor girls to be healthy, learn, and become successful road. The fruitful results achieved in the past 30 years are inseparable from caring companies and people from all walks of life who care about and support the "Spring Bud Project" for a long time. At the meeting, Zhu Xisheng encouraged girls in the spring buds to use the spirit of "unconstrained self-improvement, improvement, and pursuit of goodness", courageously face various difficulties and setbacks, and continue to form a stubborn and progressive will quality, actively improve their quality, and grow into moral wisdom Socialist builders and successors for the comprehensive development of sports, beauty and labor.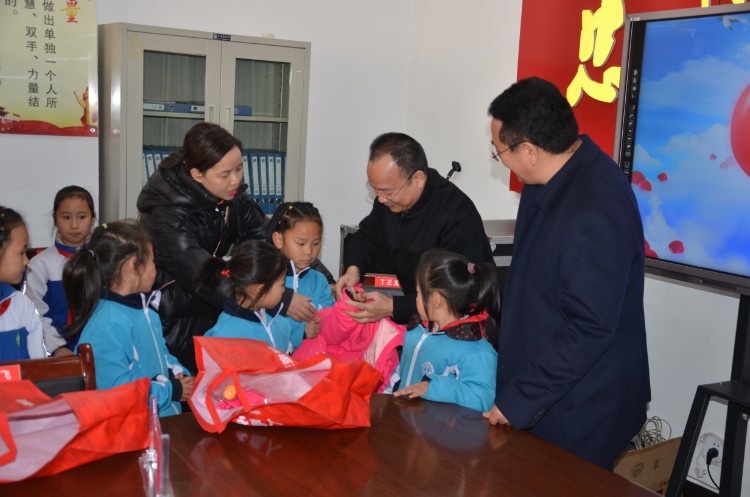 Li Yaoqiang, Secretary of the Party Committee and Chairman of China Salt Industry Group Co., Ltd., said that for a long time, China Salt Group actively responded to the state's call for poverty alleviation and development, fulfilled its social responsibilities seriously, and actively undertaken tasks such as targeted poverty alleviation and counterpart support. Yan'an was once the base of our party and the army. The hard-working and brave people in the old district fed the Chinese revolution with life and blood. Under the call of the new era, China Salt has the responsibility to give back, help the people in the old districts, help them do a good job in education, and truly contribute to the healthy growth of children and adolescents.
The "Spring Bud Project" has gone through 30 years, and has raised a total of 2.118 billion yuan in social donations, 28.84 million person-times, donated 1,811 Spring Bud schools, and prepared and distributed 2.17 million sets of handbooks for protecting the buds. The "Spring Bud Project" goes hand in hand with the dream of the great rejuvenation of the Chinese nation. With the leadership of the All China Women's Federation and the support of all walks of life, the China Children and Teenagers' Fund will continue to write the "Spring Bud Project", which is a new splendor of Chinese children's charity.
Share to: