"Ring Ring Ring..." the bell rang.
"Teacher, the course is very interesting and useful, we all like to listen to it..."
"Teacher, when will you give us a safety course again..."
The children were reluctant to part with their teacher.
On May 9th, as the last class of safety education ended, the "2019 Disaster Prevention and Reduction Week" theme activity of children's safety education program of China Children and Teenagers' Fund (CCTF) - Xiamen safety education demonstration course tour activity was successfully held.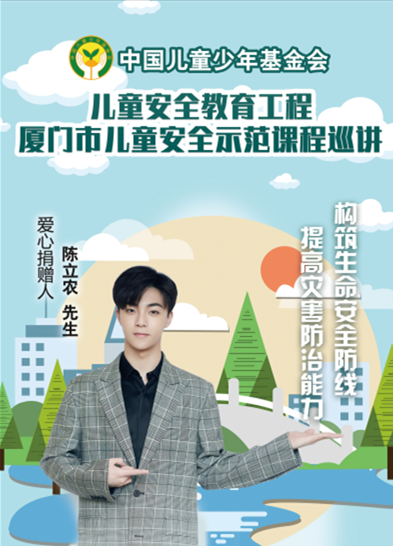 This activity was supported by young artist Mr. Chen Linong, and the Education Bureau of Xiamen Tongan, as well as Chen Linong's fans group. During the four-day safety tour, more than 1,000 teachers and students from 10 primary schools in Xiamen were presented with vivid situational experiential safety courses, providing a teaching model for schools to carry out normal safety education in the future.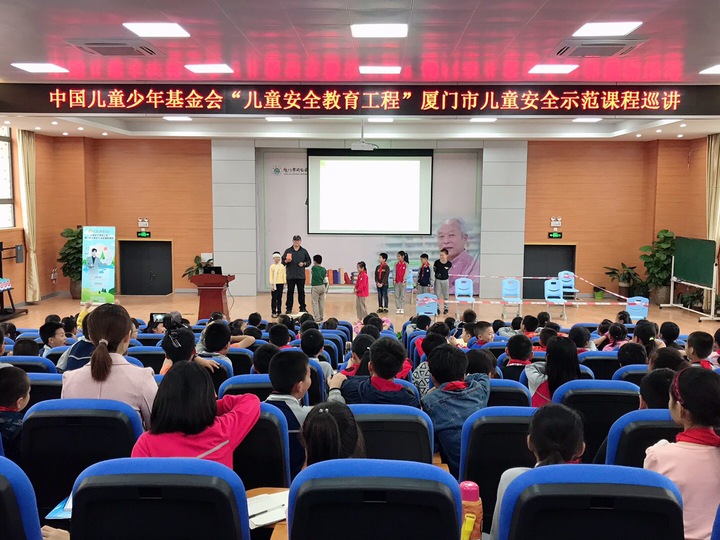 Relying on the safety education system of "Children's Safety Education Program", the theme of demonstration course tour includes five sections: Natural Disaster, Traffic Safety, Fire Safety, First-Aid and Self-Protection. In class, the teacher taught the use of smoke mask, if there is no smoke prevention equipment, they can also use the "Tiger Claw Nose-Cover Method". In the simulated smoke-escape class, children can quickly find their way, cover their noses and mouths, bend over and bow their heads and escape in sequence. In addition, children can also learn interactive dressing and hemostasis, fracture fixation, handling of wounded, anti-terror and explosion prevention, earthquake avoidance, SOS survival signal release method, traffic signs and other knowledge and skills in relaxing and enjoyable classes.
The teaching method of "Scene Experience & Interactive Game" was adopted in the course of this tour, so that students can easily and quickly master the correct survival and self-support methods at the time of crisis, and further promote disaster prevention and reduction skills, self-protection and other safety knowledge into the campus and classroom, to ensure the safe and healthy growth of students.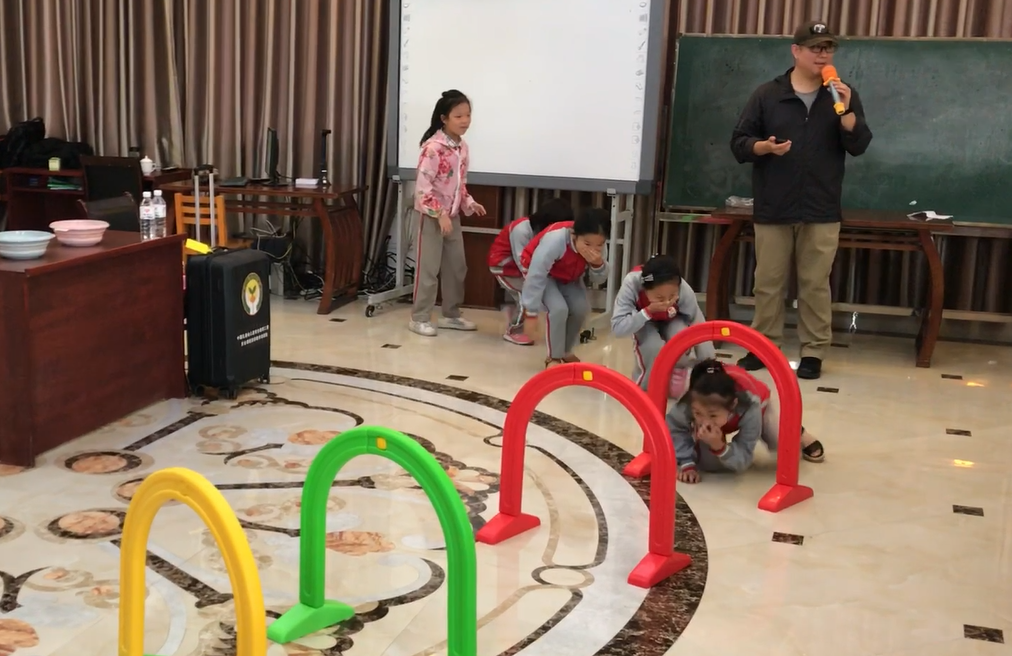 Students conducted smoke escape training
Students actively participated in the interaction in class
Li Zhiyong, staff of Education Bureau of Tongan District, Xiamen, expressed his sincere gratitude to CCTF and Mr. Chen Linong for their support to Xiamen's safety education. This activity not only improves the safety quality of the teachers and students, but also makes a demonstration reference for the future safety education direction of Xiamen, and expects more good programs for children in Xiamen.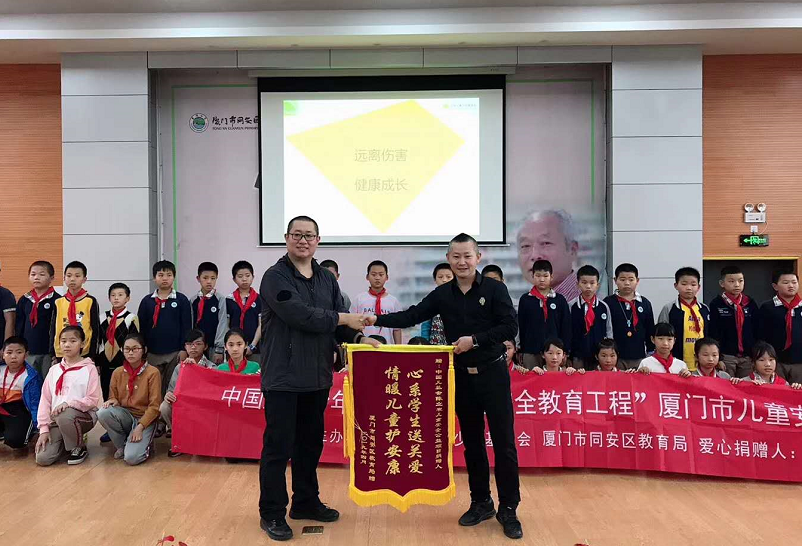 Education Bureau of Tongan District in Xiamen presented silk banner to CCTF and Mr. Chen Linong
Jin Fangyuan, a student in the Class 2, Grade 4 of Hongtangtou Primary School in Tongan, Xiamen, said that the safety courses taught by teachers are very interesting and useful. I hope I can learn more knowledge and skills in the future.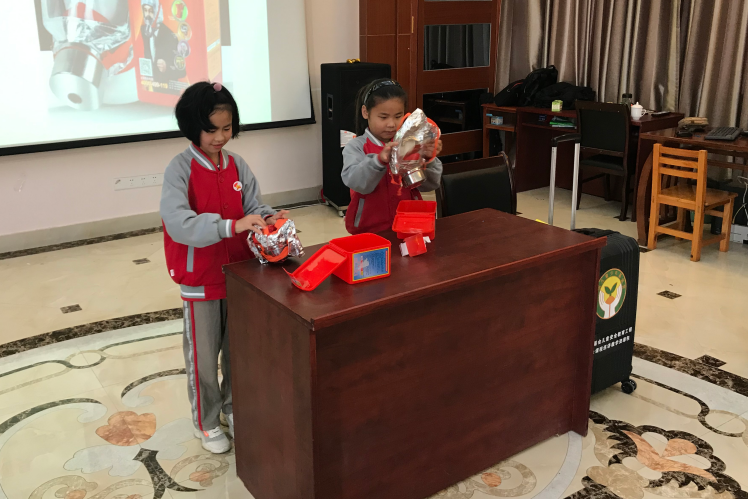 Students thank donors for their love
Share to: