On April 26, the opening ceremony of the safety education program "Sichuan Toyota Safety Experience Classroom" was held in No.2 Primary School of Longquanyi, Chengdu.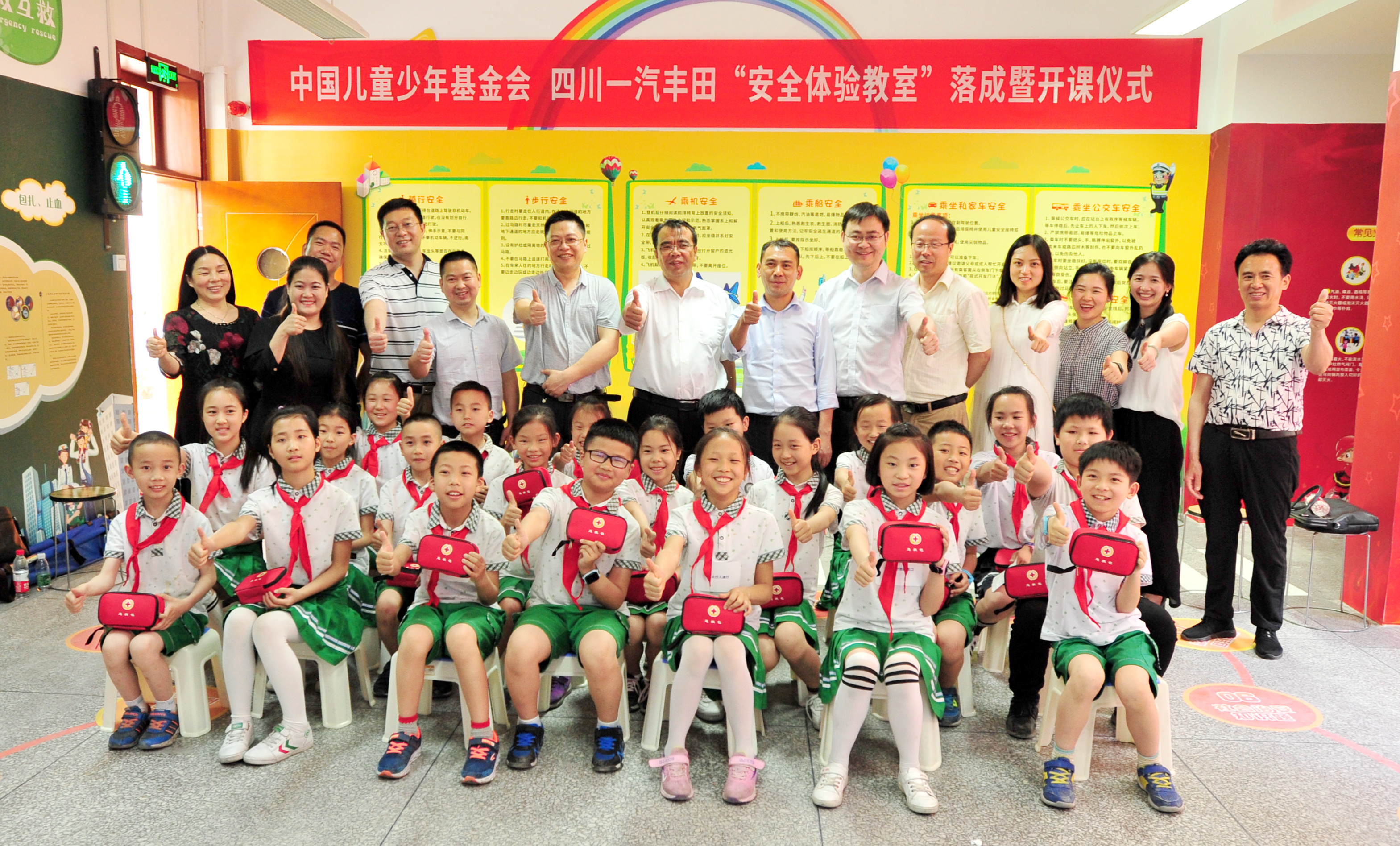 "Safety Experience Classroom" in the No.2 Primary School of Longquanyi is the 4th "Scene Experience & Interactive Game" classroom donated by China Children and Teenagers' Fund (CCTF) and Sichuan Toyota Motor Co., Ltd. in Chengdu. The classroom has five safety education sections: Traffic Safety, Natural Disaster, Fire Safety, First Aid and Mutual Rescue, and Self-Protection. It is equipped with practical and interesting experience equipment. Children's safety education program integrates safety education courses into daily teaching system, carries out various safety education activities, helps schools to carry out long-term and systematic emergency training for children, improves the ability of students to save themselves from danger, and helps them keep away from injury and grow healthily.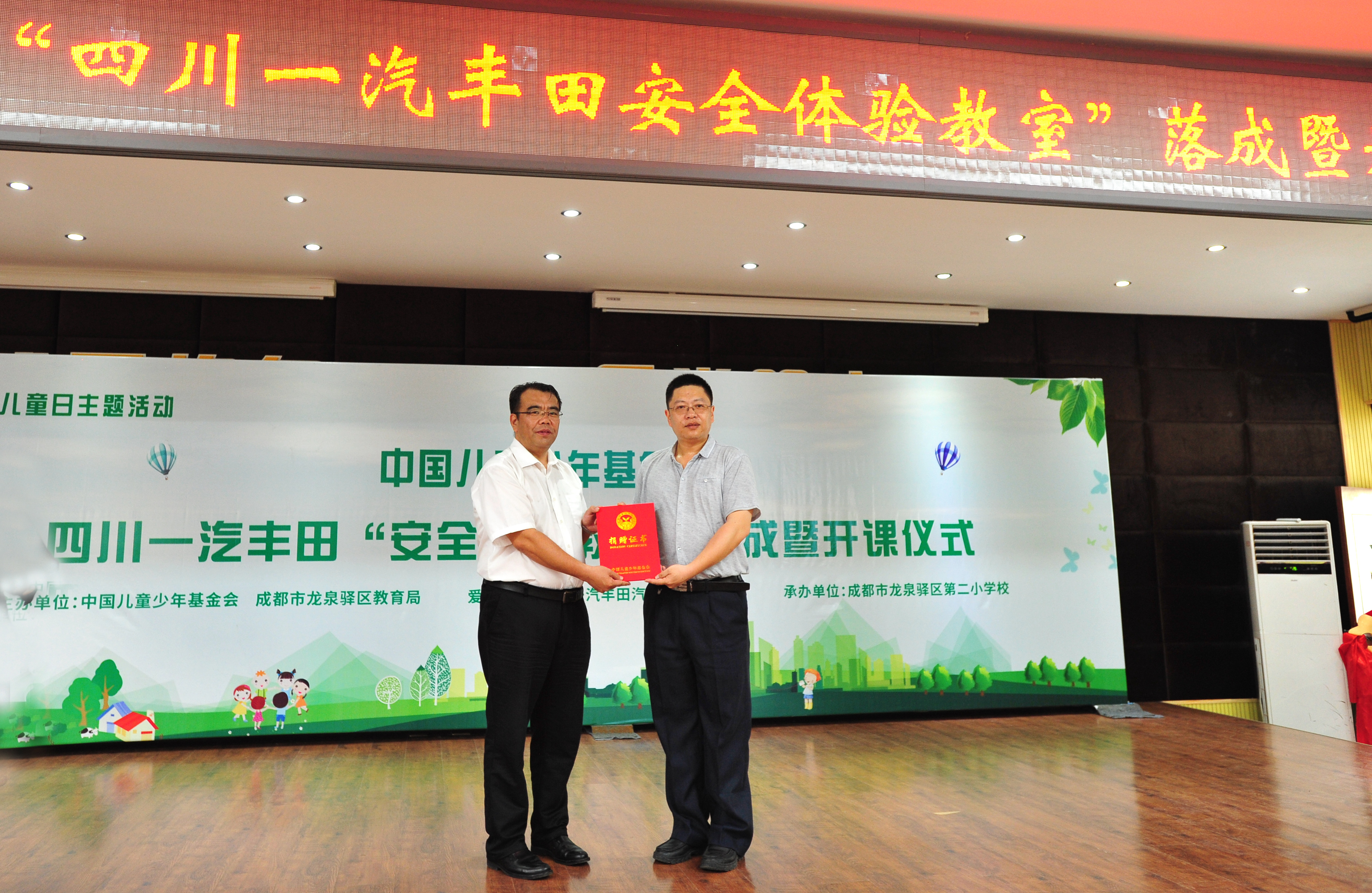 At the event, Wang Zheng, the program officer of CCTF pointed out that "the security experience classroom" completion will help children enhance safety consciousness, master of disaster prevention knowledge, improve the ability to cope with self-protection, at the same time children can strengthen the moral cultivation, growth of intellectual knowledge, and enhance the comprehensive quality.
Li Changguang, deputy director of Longquanyi Education Bureau of Chengdu, requested Longquan No.2 Primary School to make full use of the relevant resources of "safety experience classroom", carry out safety education deeply, strengthen safety education work, promote safety education and management to be institutionalized, informationized, curricular and systematic, and strive to build regional safety education demonstration sites.
Zhang Xuefeng, general manager of Sichuan Toyota Motor Co., Ltd., said that it is the company's culture of social responsibility to pay attention to children's safety and family happiness.
Huang huankeng, deputy director of the children safety education of CCTF, Jia Lin, deputy secretary of Sichuan Occupational Safety and Health Association, Zeng Huachen, deputy secretary of the branch of No.2 Primary School in Longquanyi also attended the ceremony and unveiled the "Safety Experience Classroom".
After the ceremony, the leaders, guests, teachers and students participated in the new "Sichuan Toyota Safety Experience Classroom" to jointly carry out the "Road Traffic Safety - Safe Travel for Children" experience class. In class, teacher taught traffic safety signs with laughter through games such as traffic sign matching and civilized travel guessing, so as to know what behavior is civilized travel and what is dangerous behavior. At the end of the class, teacher and children clapped and read the traffic safety song.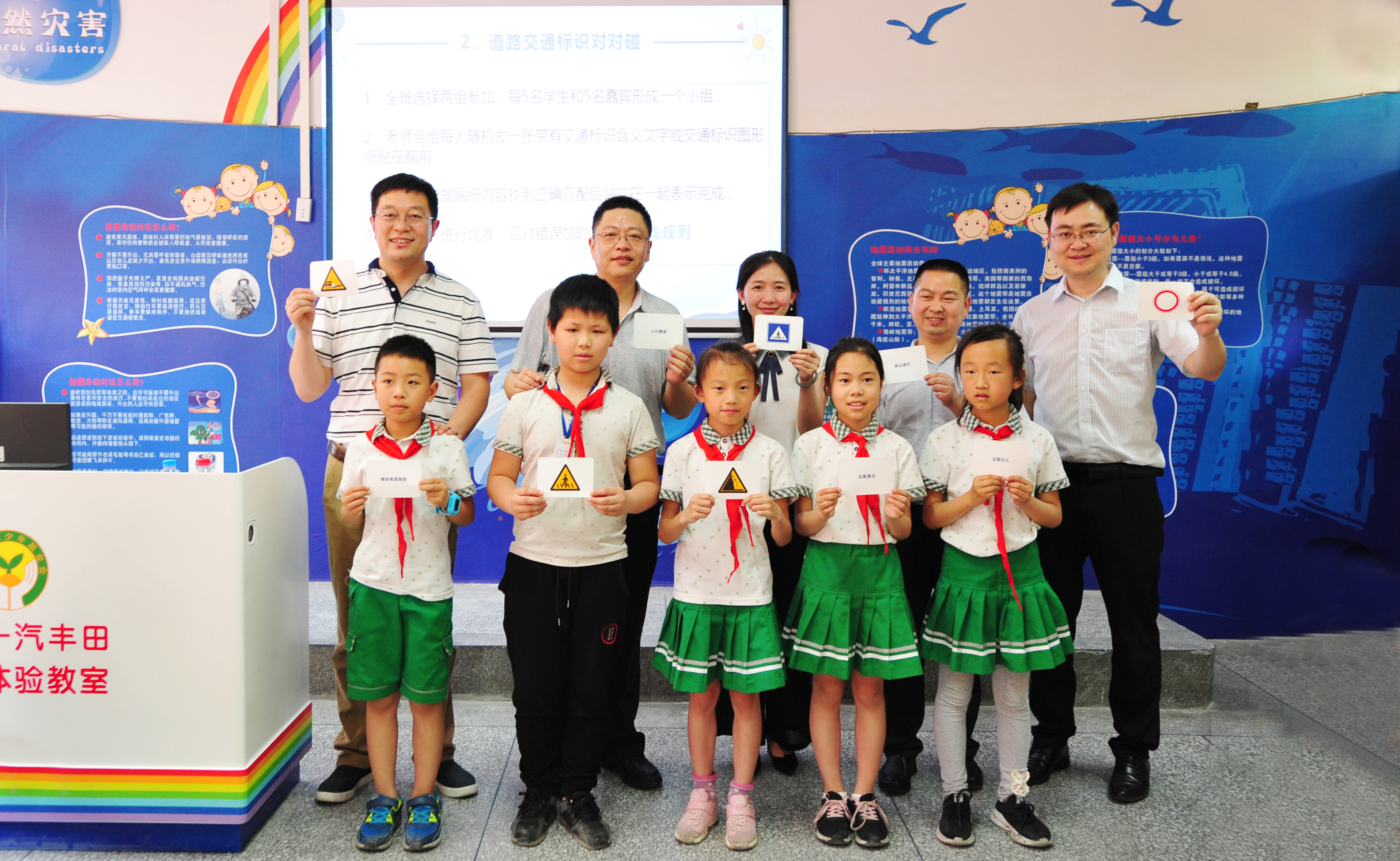 In 2010, CCTF launched the "Children's Safety Education" program with the strong support of the All-China Women's Federation, the Ministry of Education, the Ministry of Public Security, the China Earthquake Administration, the Ministry of Civil Affairs, the State Administration of Work Safety, and the Office of the State Flood Control and Drought Relief Headquarters. According to statistics, for more than six years of the implementation of the program, 100 million yuan was donated to build 320 Safety Experience Classrooms, 4 Safety Experience Centers in 67 cities over the country. In addition, more than 200 safety education and training activities and more than 100 safety education exhibition activities have been organized, benefiting more than 10 million children teachers and parents.
Share to: