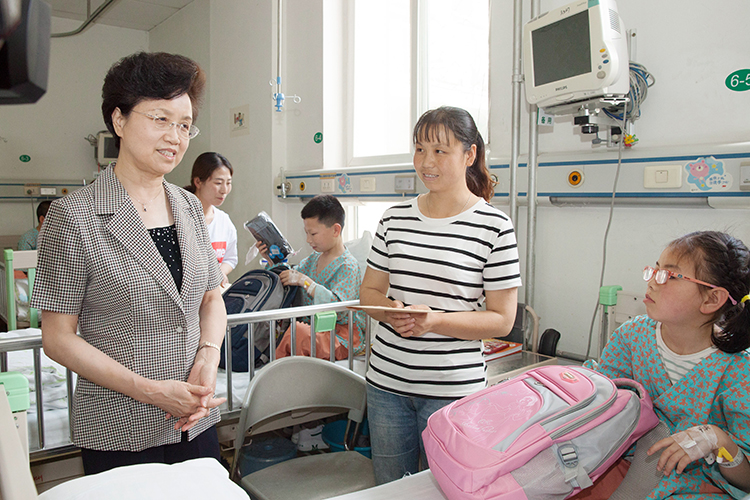 Song Xiuyan, vice-chairman of the All-China Women's Federation and the chairman of the China Children and Teenagers' Fund (CCTF), came to visit children with hearing or visual impairment from Xihe County, Gansu Province who received surgery treatment at Beijing Children's Hospital in Beijing on May 27, prior to International Children's Day.
Seven children underwent eye surgery and eight underwent cochlear implant surgery. Their surgeries were successful and all expenses were covered by the CCTF.
Song asked about children's health and their family conditions, telling the parents and children to cooperate with medical personnel and actively perform postoperative rehabilitation. Song also presented the children with a gift and post-operative rehabilitation grant.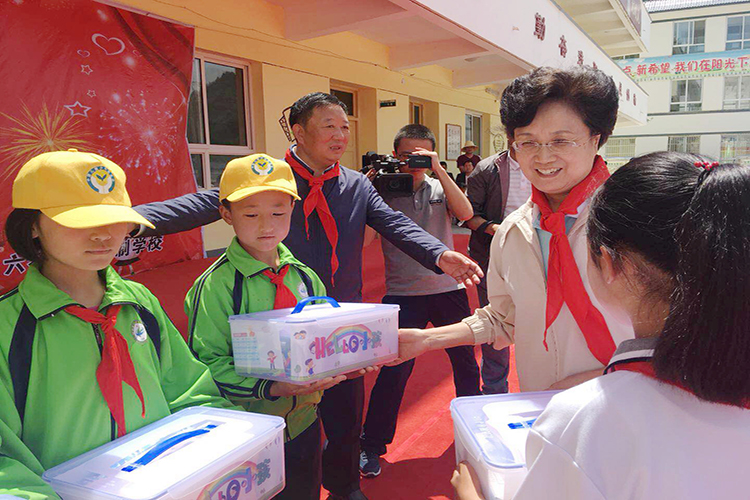 Song Xiuyan visited children of two elementary schools in Zhangxian County and Xihe County, bringing 5,000 sets of "HELLO Kids" packages for children on May 29-31.
Share to: