The staff from the All-China Women's Federation and the China Children and Teenagers' Fund (CCTF) visited the children with visual impairment and hearing impairment coming from Xihe County, Gansu Province on May 27. These 15 children have received treatment at the Beijing Children's Hospital with all expenses covered by the CCTF.
In January 2018, experts from the Beijing Children's Hospital went to Xihe County in Gansu Province to conduct free screening of children with hearing and visual impairments. The first group of 15 children were selected as they are suffering severe sight and hearing problems. They were arranged to come to Beijing for surgery and the rest of the children will be treated locally. The CCTF will also carry out vision and hearing screening and treatment for children in Zhangxian County, Gansu Province as planned.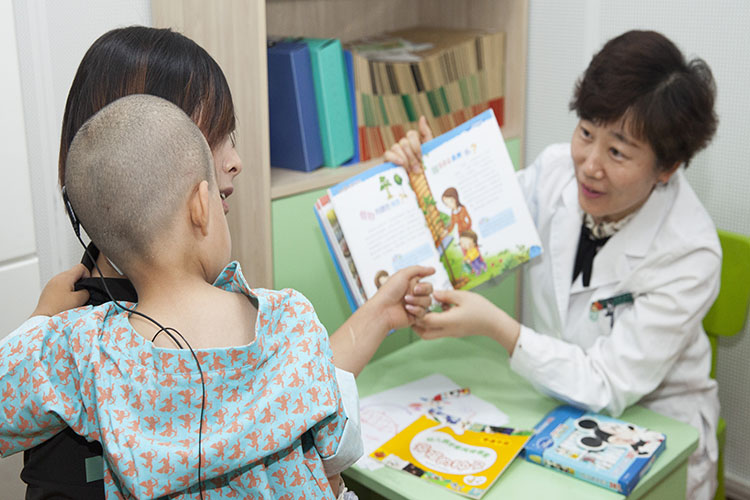 A hearing impaired child who had been implanted with cochlear is undergoing a test.
In addition to the cost of surgery, the CCTF will also cover all the expenses related to the treatment, including transportation, accommodation, and treatment.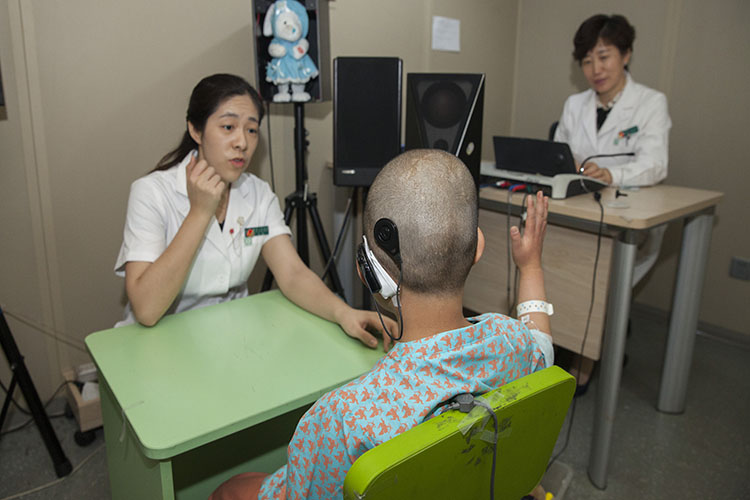 A child with cochlear implant surgery communicates with the doctor [Photo/Wei Xing]
On May 27, after nearly four hours of intense work, these hearing-impaired children who had undergone surgery in Beijing successfully completed the commissioning.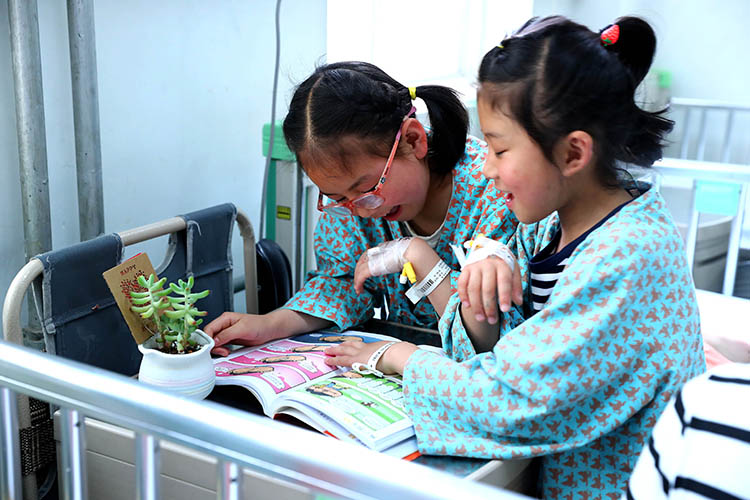 Two visually impaired children who has undergone surgery are reading books.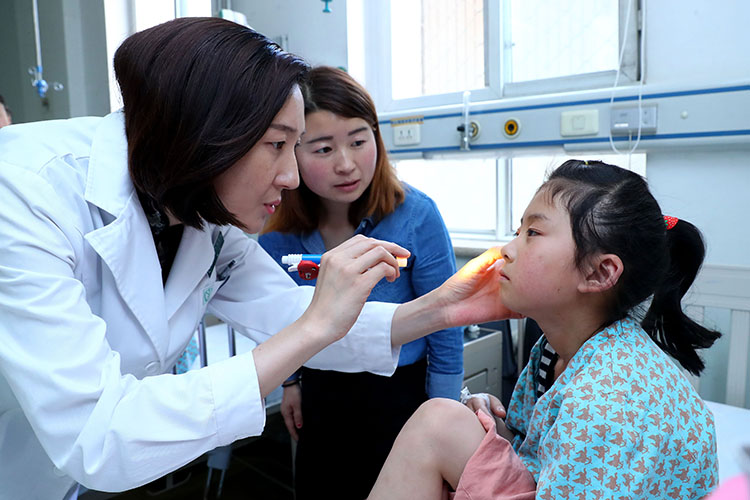 Beijing Children's Hospital doctor examines a visually impaired child who has undergone surgery. [Photo /Zhang Yuwei]
According to the second national sample survey data on people with disabilities, the total number of people with various types of disabilities in China is 82.96 million. There were 20 million with hearing impairment and 12.33 million people with visual disabilities.
Share to: