The China Children and Teenagers Fund (CCTF) FinUp Caring Fund was officially launched at the release conference of FinUp 2013-2017 Corporate Social Responsibility Report on May 30.
Xu Xu, deputy secretary-general of the CCTF, attended the event. The FinUp Caring Fund will provide the "HELLO Kids" package to 2,000 children in Gannan Tibetan Autonomous Prefecture, Gansu Province. In addition, it will team up with other foundations, including the Chunhui Children Foundation and Children's Hope Foundation, in joint efforts in assisting and helping orphaned and disabled children, as well as children with severe illnesses.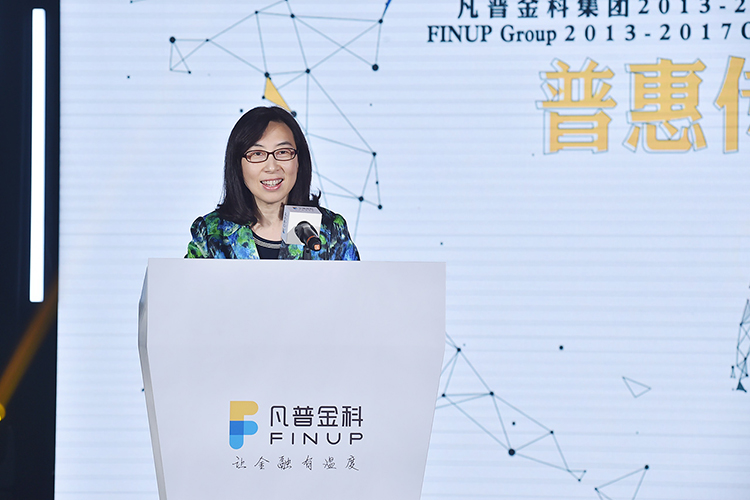 Xu Xu, deputy secretary-general of the CCTF, attends the event and delivers a speech.
Dong Qi, co-founder and CEO of FinUp, a finance technology company, said at the event that the company has been undertaking its social responsibilities since its inception. It works on caring for disadvantaged children, education, poverty alleviation, and environmental protection. FinUp has established the corporate social responsibility committee, the employee volunteer system and the FinUp Charity Foundation to make it more effectively and professionally engaged in efforts for public good.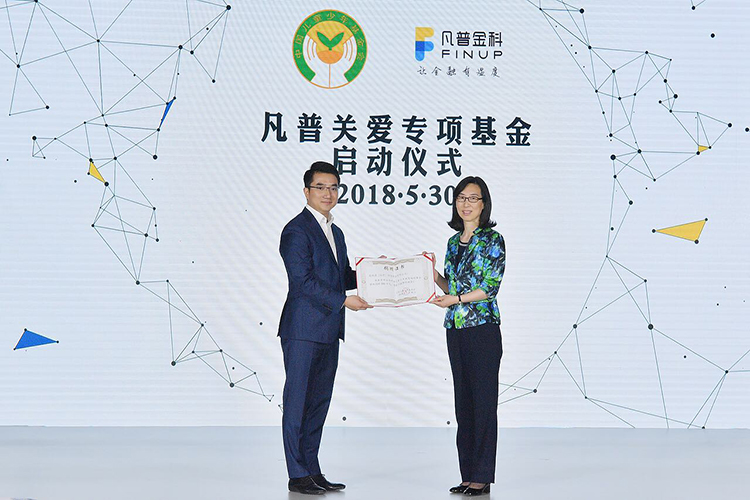 At the release conference, FinUp donated 4 million yuan ($623,200) to the China Children and Teenagers' Fund to support the health, education, safety, and development of children, especially children in distress.
Share to: