In the year Wenchuan earthquake happened, Xiaoyu was 13 years old in the first grade of junior high school, and her younger sister Xiaolin was 12 years old in an elementary school. After the earthquake, the two sisters who had lost both parents were taken to the Ankang Home in Rizhao, Shandong Province. One year later, they returned to Ankang Home in Shuangliu County of Chengdu City in Sichuan Province.
The children at Ankang Home are all children orphaned by the 5.12 Wenchuan earthquake. Ankang Home was jointly initiated and established by the China Children and Teenagers' Fund (CCTF) and Rizhao Iron and Steel Group. Since its birth in May 2008, the project started at Beijing and Rizhao's Ankang Home and then set up the Shuangliu Ankang Home in Chengdu, Sichuan Province. The home resettled 712 children soon after the earthquake, and in the end 672 orphaned and poor children stayed and grew up here.
By 2013 when she graduated from high school and went to college, Xiaoyu lived at Ankang Home for nearly 5 years.
Having graduated from Southwestern University majoring in Chinese language and literature, Xiaoyu becomes a Chinese language teacher in a middle school. "Working as a teacher is very hard," Xiaoyu said frankly. But when she saw students are eager to learn knowledge in their eyes, she feels it is very meaningful to teach knowledge and pass on love."
Xiaolin went to Xiamen University and has completed two bachelor's degrees in marine biology and English. She is now admitted to the school to pursue her master's degree in astronomy.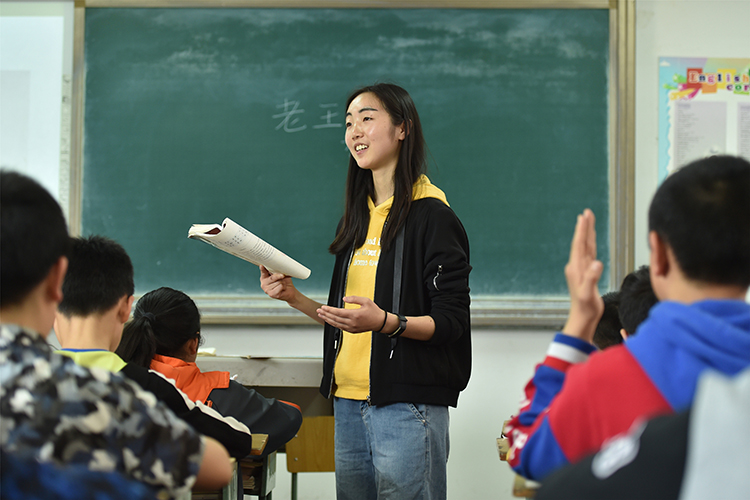 Xiaoyu is having a Chinese language class.
Xiaoyu wanted to be a teacher when she was in high school, she said. This was related to her experience of studying in Shandong Rizhao Middle School where she fell behind with her studies, causing great psychological pressure on her. The teacher never blamed me but often encouraged us to be better, she added.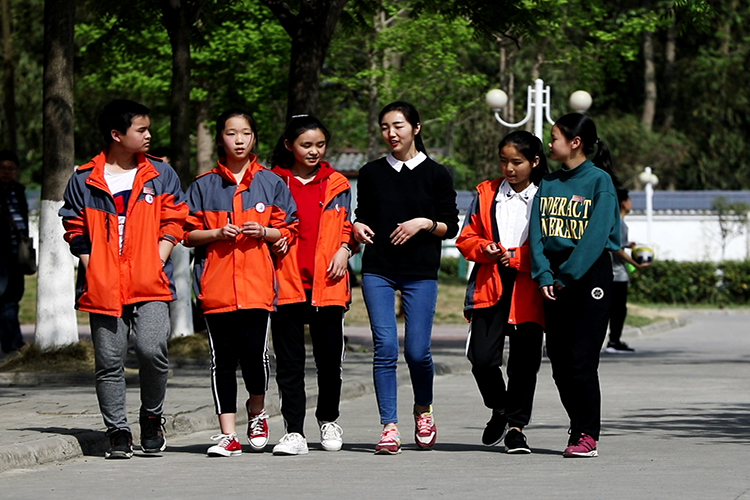 Xiaoyu is with her students. (Photo/Qi Han)
"We have lost a lot, but the road ahead is not as difficult as we originally thought," said Xiaoyu,"Because we have so many people who offer a lot silently behind us."
So far, 282 children from Ankang Home have been admitted to university, and 342 graduated from vocational high schools and took jobs or joined the military.
Forty-eight children continue to live and study at Ankang Home due to their young age.
Share to: