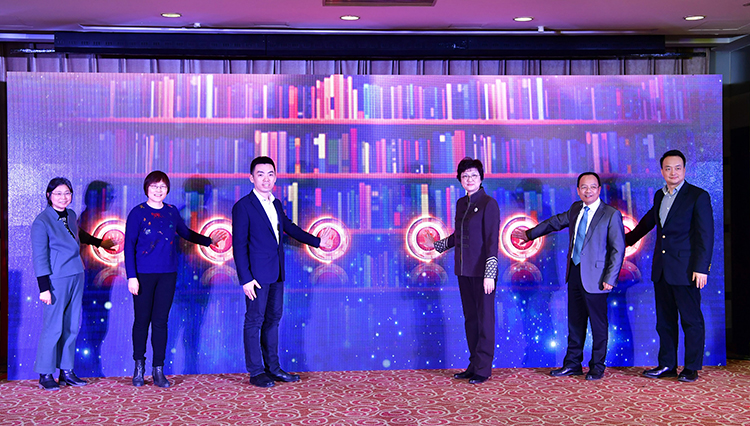 The China Children and Teenagers' Fund (CCTF) held the launching ceremony of "Future Family Education Program - Parent-Child Reading Charity Project" in Beijing on January 30, 2018 when a study report on 2017 China family parent-child reading was released.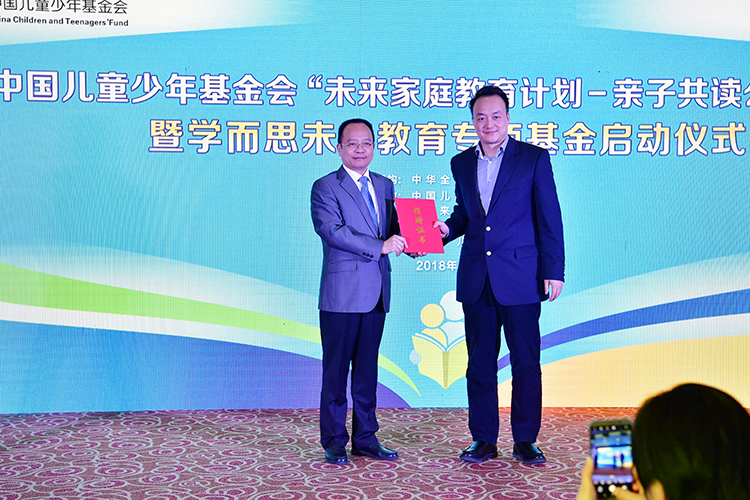 Zhu Xisheng, secretary-general of the CCTF receives donation from TAL Education Group.
Tomorrow Advancing Life (TAL) will donate 15 million yuan to the CCTF for the "future family education program". In the next five years, the program is devoted to building a family education platform that brings parents, children, experts and volunteers together. In addition, the program is expected to hold many activities, including parent-child reading research, story competitions, building reading sites, and experts tours. Parent-child reading not only improves family education and family tradition, but also promotes the healthy growth of children and adolescents.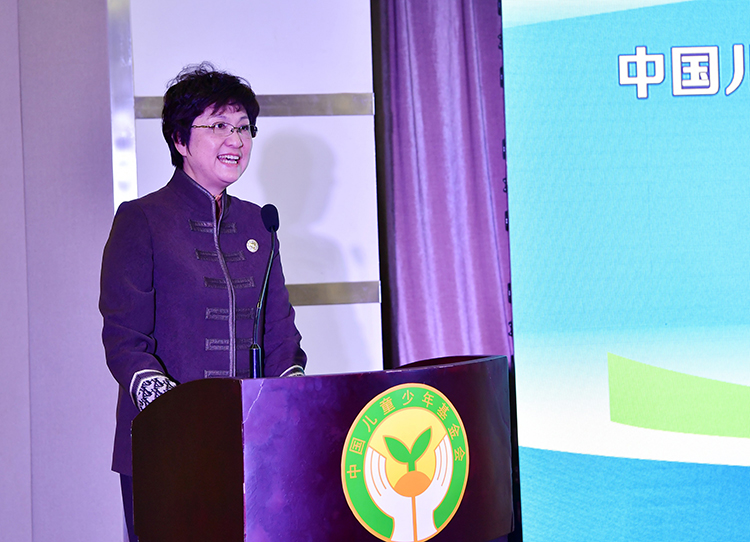 Deng Li, vice-president and secretary of the Secretariat of the All-China Women's Federation (ACWF), gives a speech at the launching ceremony, saying that the program can give parents' role in family education to full play and help children build good behavioral habits in an imperceptible way.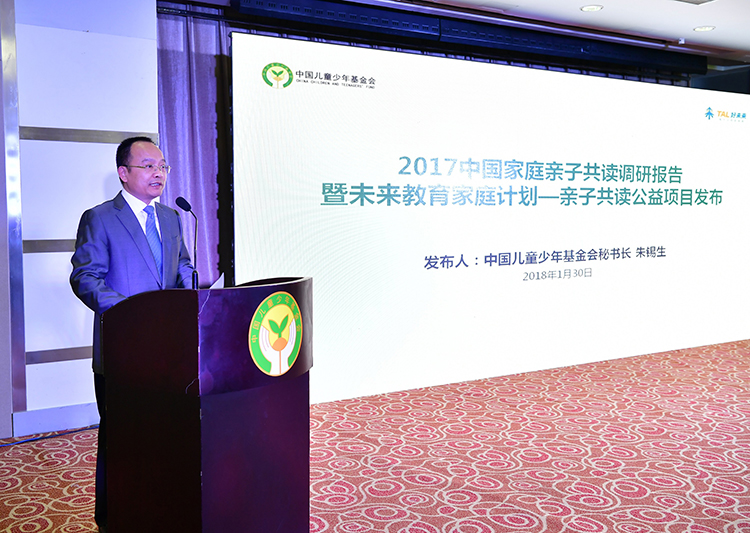 Zhu Xisheng releases a study report on 2017 China family parent-child reading during the event.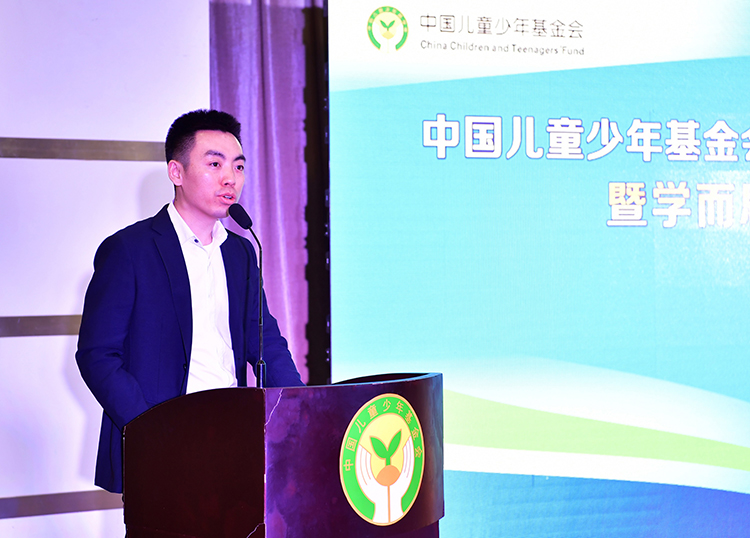 Bai Yunfeng, president of TAL Education Group, gives a speech.
Share to: