China Children and Teenagers' Fund (CCTF) held an activity in Guangzhou on Jan 26 to give Spring Bud Project's healthy growth packs to girls in impoverished rural areas.
Zhao Donghua, member of the Law Committee of the National People's Congress, former vice chairman and secretary of the Secretariat of the All-China Women's Federation, and vice chairman of the CCTF attended the event.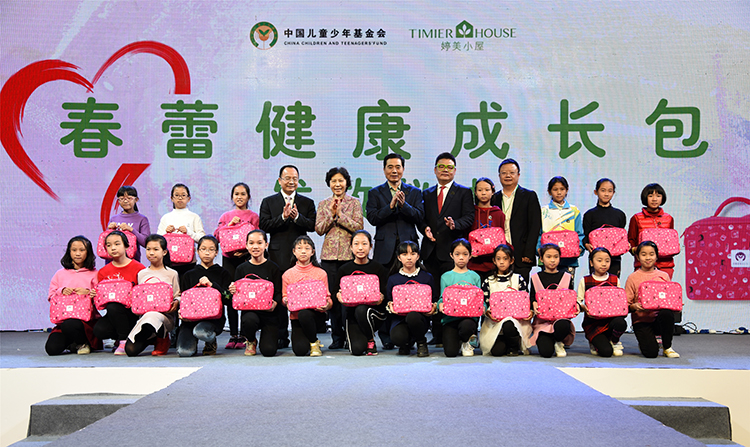 A research on the education and development needs of Chinese girls reported that girls in rural area have limited access to knowledge on physical health. The CCTF and Guangdong Timier House Cosmetics Co., Ltd. initiated the "Spring Bud Health Action" charity project in 2017 to help rural girls develop good physical health habits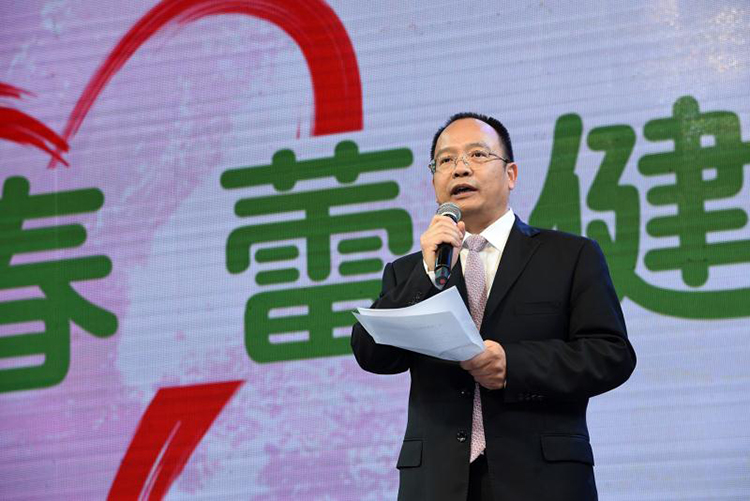 CCTF Secretary-General Zhu Xisheng gives a speech.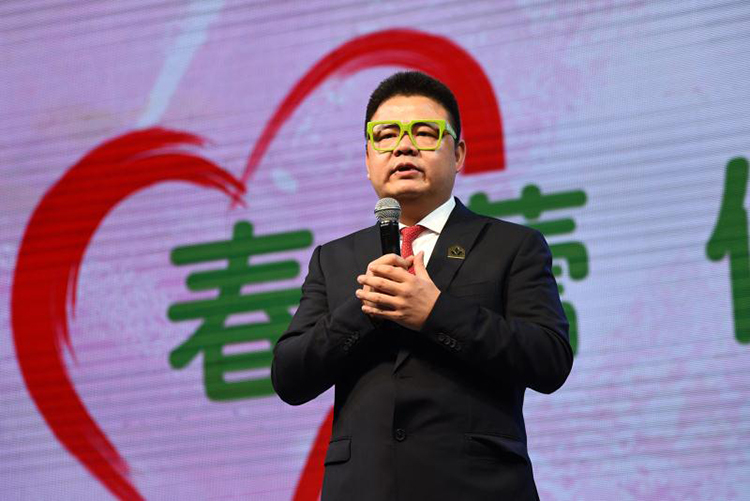 Cai Bingguo, chairman of Guangdong Timier House Cosmetics Co., Ltd., gives a speech.
Guangdong Timier House Cosmetics Co., Ltd., has been devoting itself to the image improvement of women. It hopes that with the help of "Spring Bud Health Campaign", it will give full play to its strengths in enterprises and take practical measures to change the living conditions of girl children in rural areas, especially in poor areas.
The company donated 3 million yuan for the "Spring Bud Health Action" and held charity sales activities in nearly 1,000 Timier Houses across China for 10 days during the 2017 "9.9 Charity Day" event period, attracting over 123,000 people to participate in the donation, and raising 5.66 million yuan for the project.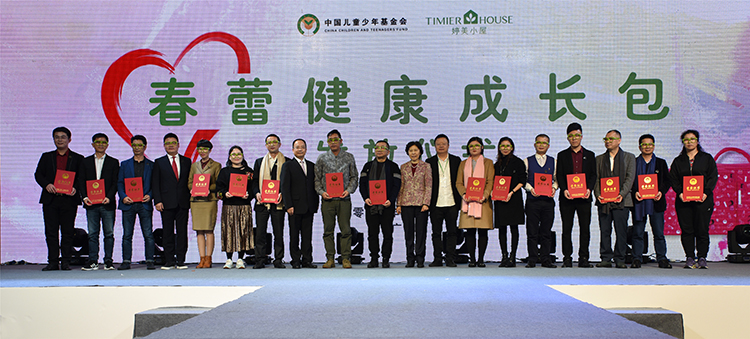 Share to: