A music program was held live on the media broadcast of the MusicRadio of Central People's Broadcasting Station on January 18, 2018, a special one marking the end of a charity project that raised money to help impoverished left-behind children finish their studies.
The 2017 "I Want to School" project raised over RMB 8 million, announced the program. The money will be used for living allowance to sponsor more than 4,000 poor left-behind children in China's Gansu, Shaanxi, Qinghai, Guizhou, Yunnan and Jiangxi Provinces for three years.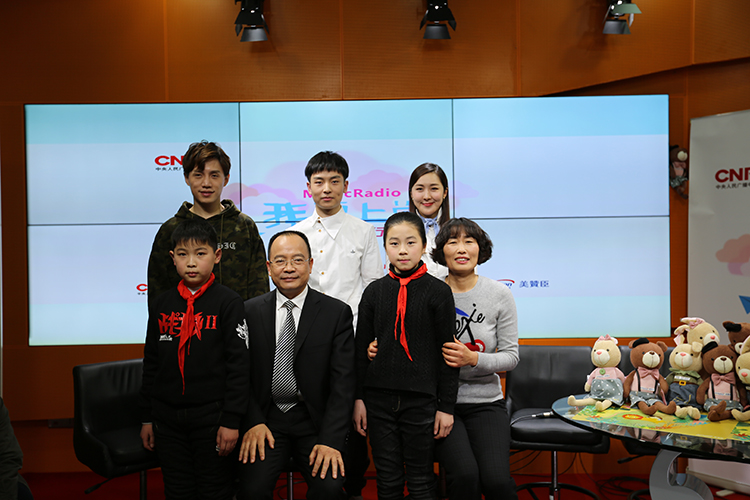 Zhu Xisheng, secretary-general of China Children and Teenagers' Fund (CCTF), and DJ with MusicRadio, and students pose for a photo.
"I Want to School" charity project was launched by the Central People's Broadcasting Station through MusicRadio in 2003. With the strong support of the CCTF, the project has made outstanding contributions to China's public welfare undertakings, especially to the educational undertakings of children in impoverished areas. Over the past 15 years, the project has been to more than 20 provinces and has raised a total of more than RMB 71.99 million, with which it built 18 "MusicRadio Children's Happy Home" and sponsored 56,120 children in poverty-stricken areas.
Share to: