"We want to build a futuristic park, build a dream playground for our children, and keep the imaginative Ferris wheel move without any stop." This is what the charity popular science project "Future Park" originally intends and hopes for.
China Children and Teenagers' Fund (CCTF), Yili Group, and China Association for Promoting International Economic and Technical Cooperation launched a popular science project on Dec 15.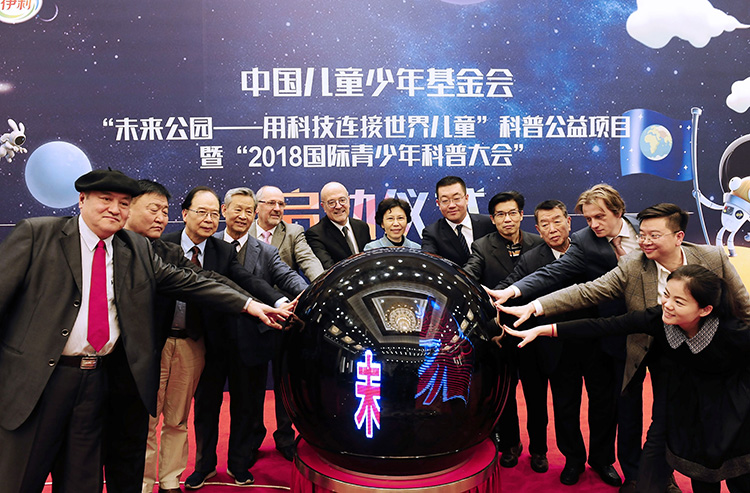 The "Future Park - Connect the World Children through Technology" popular science project kicked off in Beijing's Great Hall of the People where the "2018 International Youth Popular Science Conference" was held at the same time.
Over 200 people, including government officials, academicians from China and abroad, ambassadors from Germany, Albania and Bosnia-Herzegovina, business people from Yili Group, and children representatives attended the conference.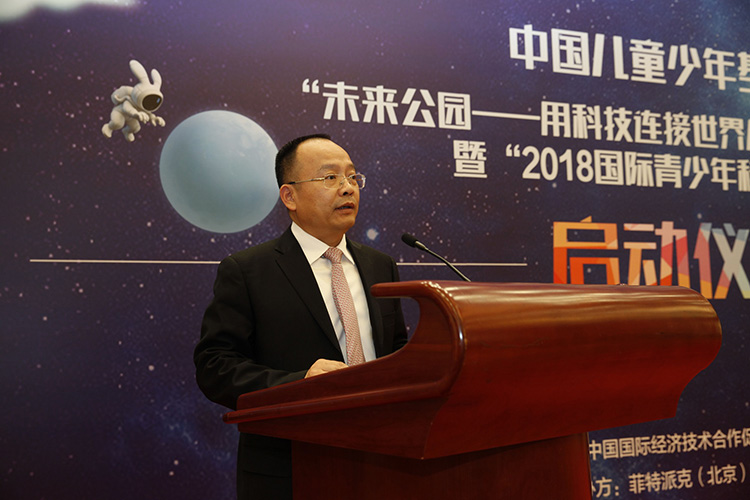 The CCTF secretary general Zhu Xisheng briefs the project.
The "Future Park" project will focus on popular science education for children and adolescents in Chinese cities and towns and regions along the "Belt and Road" through efforts of charities, caring enterprises, experts and overseas resources.
It will hold online and offline science and technology activities to set up a platform for popularizing popular science knowledge, promoting exchanges, and enhancing international friendship.
The "Future Park" project uses internationally advanced scientific concepts and knowledge to build a more equitable and diversified educational platform for young people so that they can share scientific stories and enjoy the fun of science, said Luo Yan, vice president of Yili Group.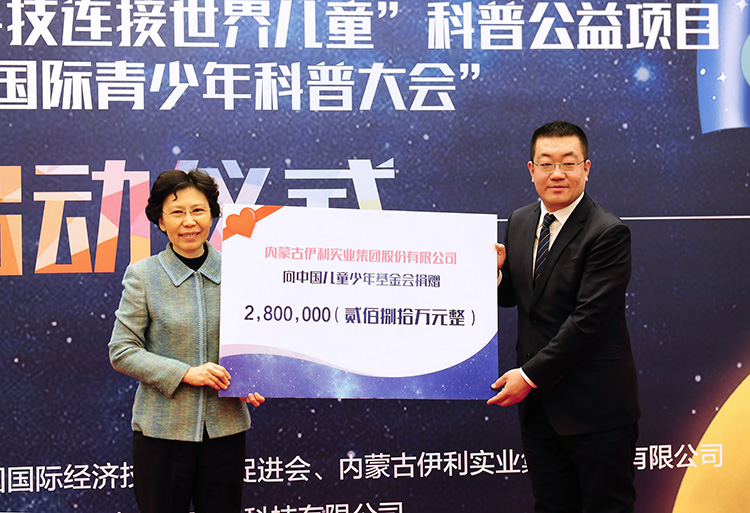 The CCTF receives donation from Yili Group.
During the activity, the Inner Mongolia-based Yili Group donated RMB 2.8 million to the CCTF to support the "Future Park" project activities.
The project's popular science activities include offline science lectures which are expected to cover 1,500 primary and secondary schools, and 300 communities.
There will be children's winter (summer) camps where children from urban and rural areas and from foreign countries experience science by visiting science bases and learning courses.
Share to: