China Children and Teenagers' Fund (CCTF) and Shanghai-based Adream Foundation were tied for first place on the list of 2017 China's Most Transparent Charity Funds, announced by jiemian.com, an online news outlet on Dec 12 in Beijing.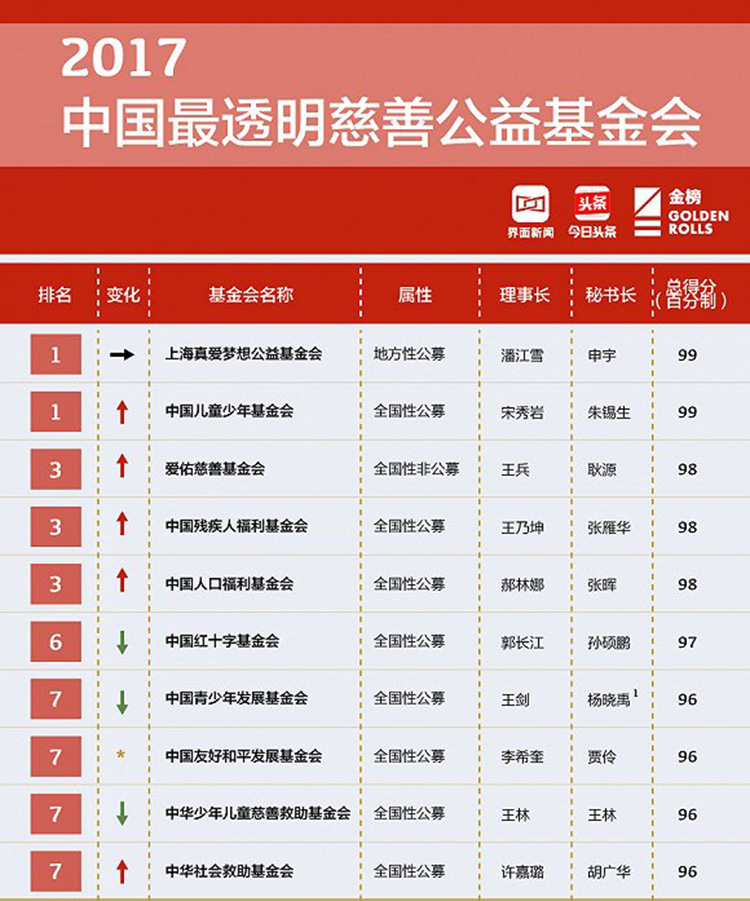 The list included 300 foundations with the highest public welfare expenditures in 2016. They were assessed based on the fund's basic information, fund-raising, project implementation, finance, daily news, and the mechanism, channels and frequency of disclosing the above information. The CCTF gained 99 scores out of 100 and ranked the top on the list.
The CCTF has taken creditability construction as its foundation in recent years and has worked out a complete management system by project, which consists of all-process control, review according to laws and regulations, third-party evaluation, information disclosure and giving feedback to donators.
In addition, the CCTF invested enough resources to strengthen its communication channels featuring the official website, journal, Weibo and WeChat. They work together to release news and information timely and increase transparency of the operation of the fund to the public.

Share to: