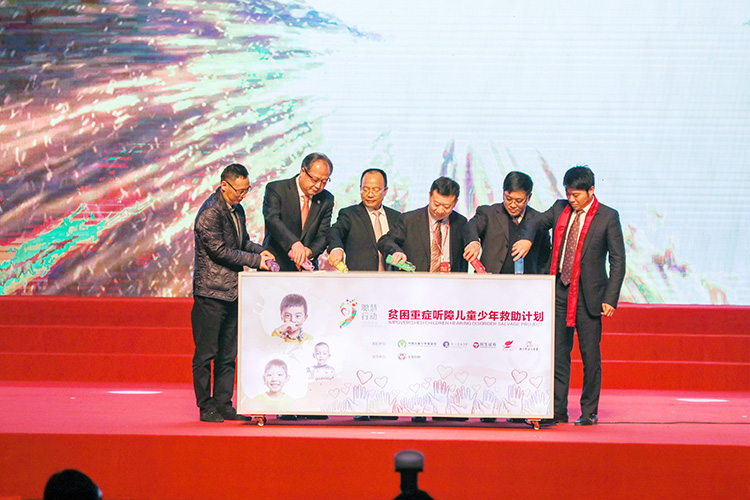 A project initiated to help poor hearing-impaired children and teenagers to hear voice collected nearly RMB 21 million from 127 Wenzhou merchants on Dec 9 at the 2017 Wenzhou Merchants Culture Innovation Forum held in Hanzhou City, East China's Zhejiang Province.
The project, launched by the China Children and Teenagers' Fund (CCTF), Zhejiang Province's chambers of merchants, an media outlet, and Minsheng Securities, hopes to help 1,500 hearing-impaired children aged 1 to 18 in China implant cochlear implants with 100 social organizations and 10,000 volunteers involved within three years. Volunteers will accompany these children for one year of language rehabilitation practice to help them be able to speak again.
There are 27.8 million people with hearing disabilities in China, including 137,000 hearing-impaired children under the age of six and 30,000 new-born deaf children each year. And 0 to 6 years old happens to be the best time for implantation of cochlear implants and rehabilitation training for severely hearling-impaired children.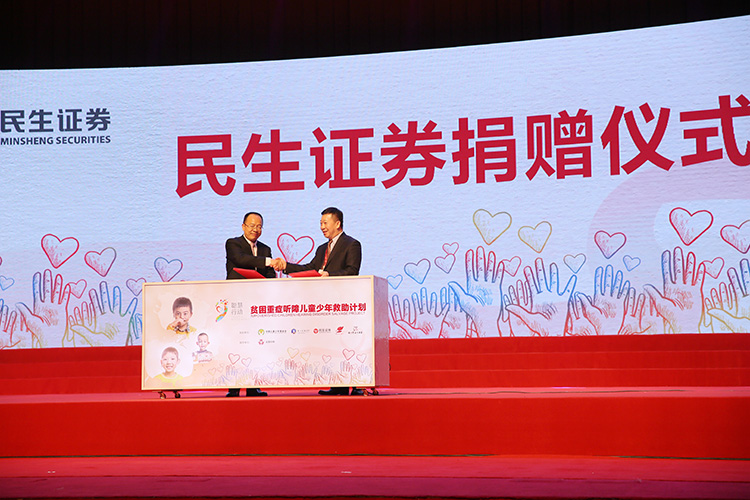 Feng Henian (R), chairman of Minsheng Bank Co., Ltd, and Zhu Xisheng, general-secretary of the CCTF, sign an agreement of donation.
In addition to organizing doctors and volunteers to conduct hearing screening for hearing-impaired children, the project provides help for their families and prevents them from poverty caused by disease.
Minsheng Securities donated RMB 15 million for the operations of the project for the first three years . The money will be used to fund 300 hearing-impaired children in impoverished families from the poor counties in 12 provinces, including Jiangxi, Inner Mongolia, Xinjiang and Hubei provinces.
Share to: