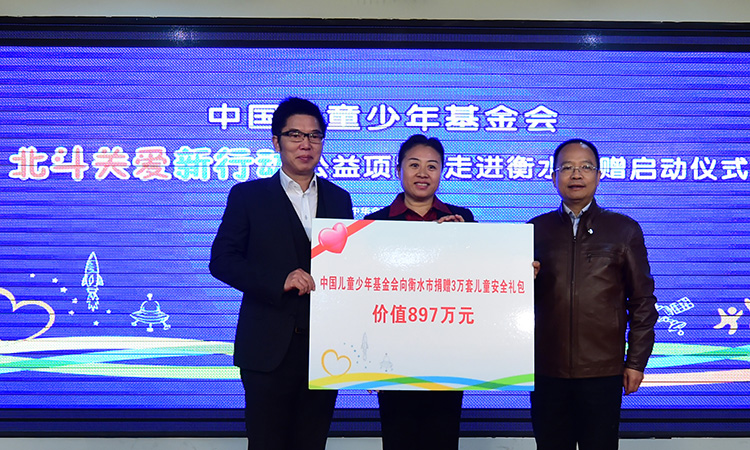 Hengshui City, North China's Hebei Province, received donation of 30,000 sets of left-behind children's safety packs worth RMB 8.97 million from Beidou Aerospace Group on Dec 12. The safety packs, containing intelligent devices for children's location, children's reflective traffic safety bags and other items, will be sent out to all left-behind children in the city.
Beidou's care project for left-behind children was organized by China Children and Teenagers' Fund (CCTF), and Beidou Aerospace Group.
The CCTF Secretary-General Zhu Xisheng gave a speech at the donation ceremony, saying that the project is driven as the sponsors are worrying about the status quo of left-behind children in China. The CCTF will bring the government, charity organizations, and enterprises together, working on to help government digitalize rural children service system.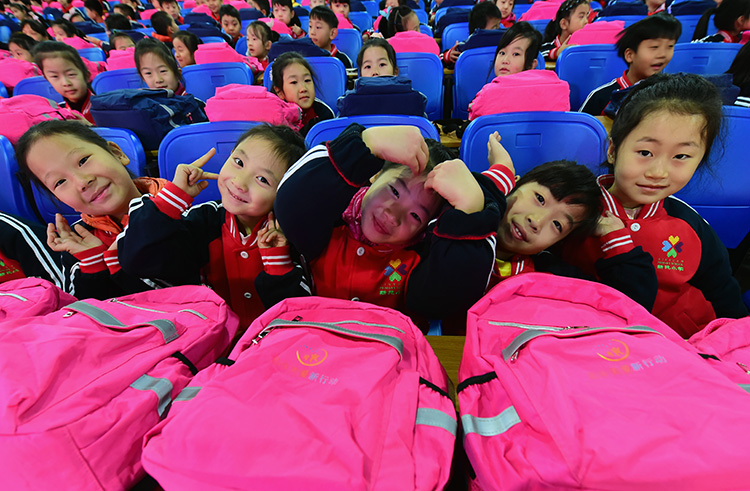 Beidou will build a national-level big data platform for left-behind children and realize data sharing among left-behind children to provide comprehensive services such as safety protection, early warning and emergency response, public welfare assistance, health monitoring and medical assistance.
In addition, a left-behind children service center will also be built as a multi-functional activity platform for children to learn safety knowledge, popular science knowledge and health knowledge. The project will organize summer camping activities focused on left-behind children, which will get more social resources to participate in public welfare activities that care for left-behind children.

Share to: