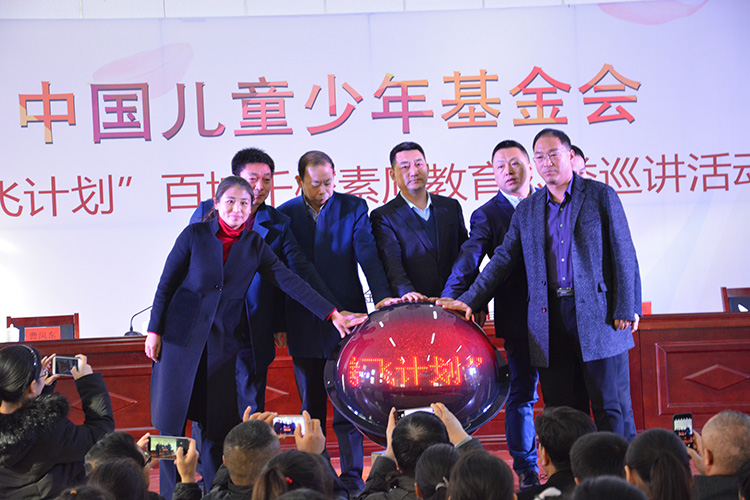 A quality education lecture was held at a primary school in Zunhua City of Hebei Province on Nov 23, marking the beginning of the "Take-Off Project" that was initiated by the China Children and Teenagers' Fun (CCTF) in 2017 to launch a quality education lecture tour in more than 100 cities across China.
Zunhua is the first stop of the national lecture tour targeted for kindergartens, primary schools, middle schools, senior high schools, and communities. It is expected to hold 1,000 lectures in the next three years, along with 100 public forums and winter/summer camps of various themes.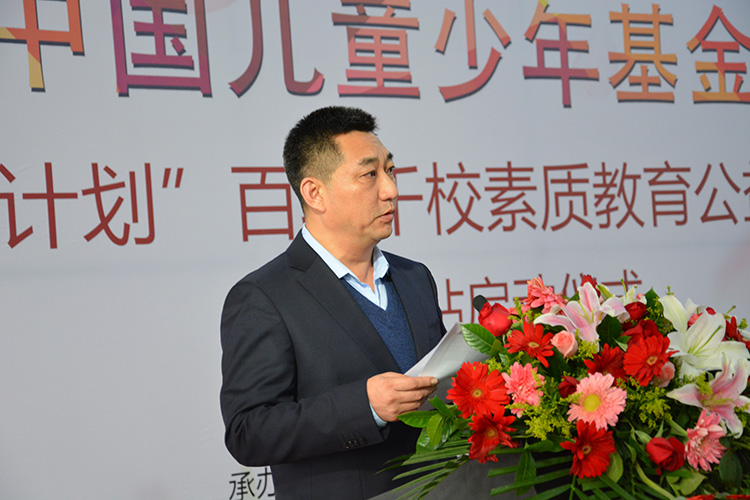 Wang Xiangnong, head of project liaison department of the CCTF, gives a speech at the launching ceremony.
The CCTF highlights the essence to improvement of national quality, said Wang Xiangnong, head of project liaison department of the CCTF. We hope to join hands with local governments as well as enterprises to pay much attention to enhancing quality of children.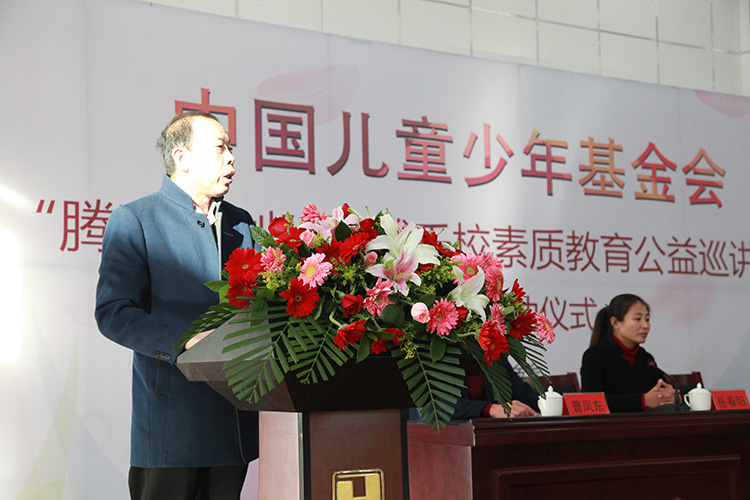 Li Jinliang, vice-mayor of Zunhua City, delivers a speech.
The quality education courses are important for both children and parents in Zunhua, which will inspire our work on quality education and family education, Zunhua City's vice-mayor Li Jinliang noted.
The "Take-Off Project" puts high quality education resources together and develops courses to help improve children's thought, judgment, communication, hands-on skills, and self-protection ability.
Share to: