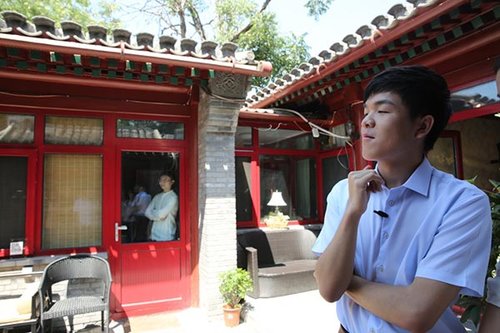 Ke Jie, Go world champion [CCTF]
China Children and Teenagers' Foundation (CCTF) teamed up with media sponsors to produce a live video broadcast on July 13 aimed at raising awareness of the need for good nutrition among the country's impoverished children.
The initiative was sponsored by Chinese Internet giant Tencent and other partners.
In particular, the broadcast promoted the CCTF's Spring Bud Free Lunch Project, a fund which provides healthy, balanced meals for kids in remote mountainous areas.
Nineteen-year-old Ke Jie, who is currently ranked world No 1 at the board game Go, took part in the broadcast, using his celebrity status to draw attention to such vulnerable groups.
During the live show, Ke demonstrated his skills with another player and joined a sing-a-long session about the campaign with a famous Chinese musician.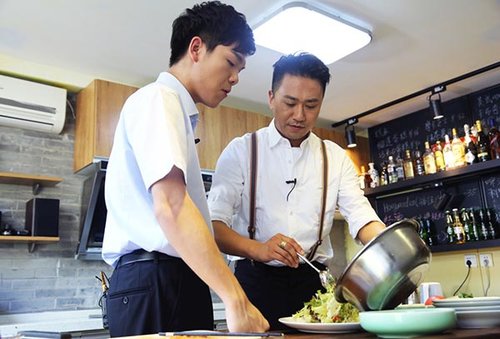 Ke Jie (L) takes part in a cooking segment during the live video broadcast. [CCTF]
(Source: cctf.org.cn/ Translated and edited by Women of China)
Share to: